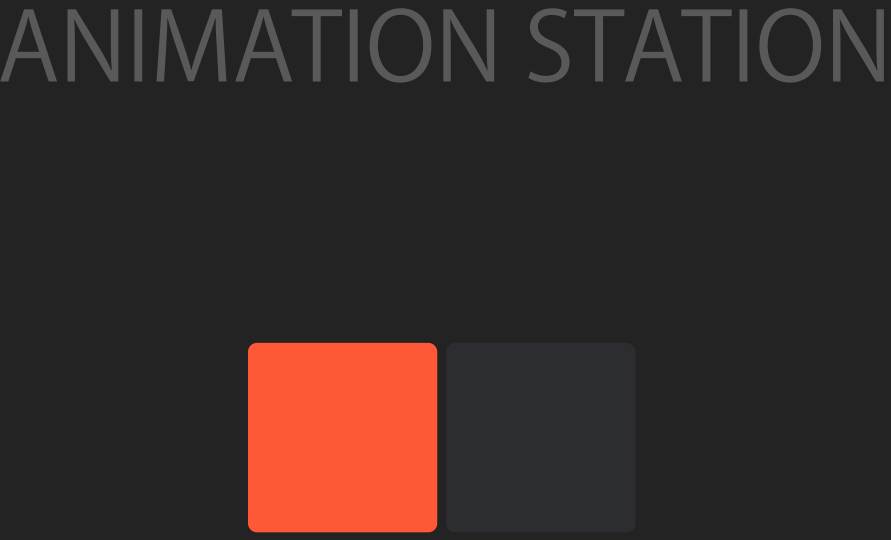 AT A GLANCE
300+ pattern presets
Create music sequences with ease for use with any virtual instrument plugin
Intelligent infinite pattern randomization and MIDI export for ultimate flexibility
Mac / PC MIDI effect instrument plugin
Independent virtual instrument engine for use in most major DAW platforms*
Latest update: Now with M1 support!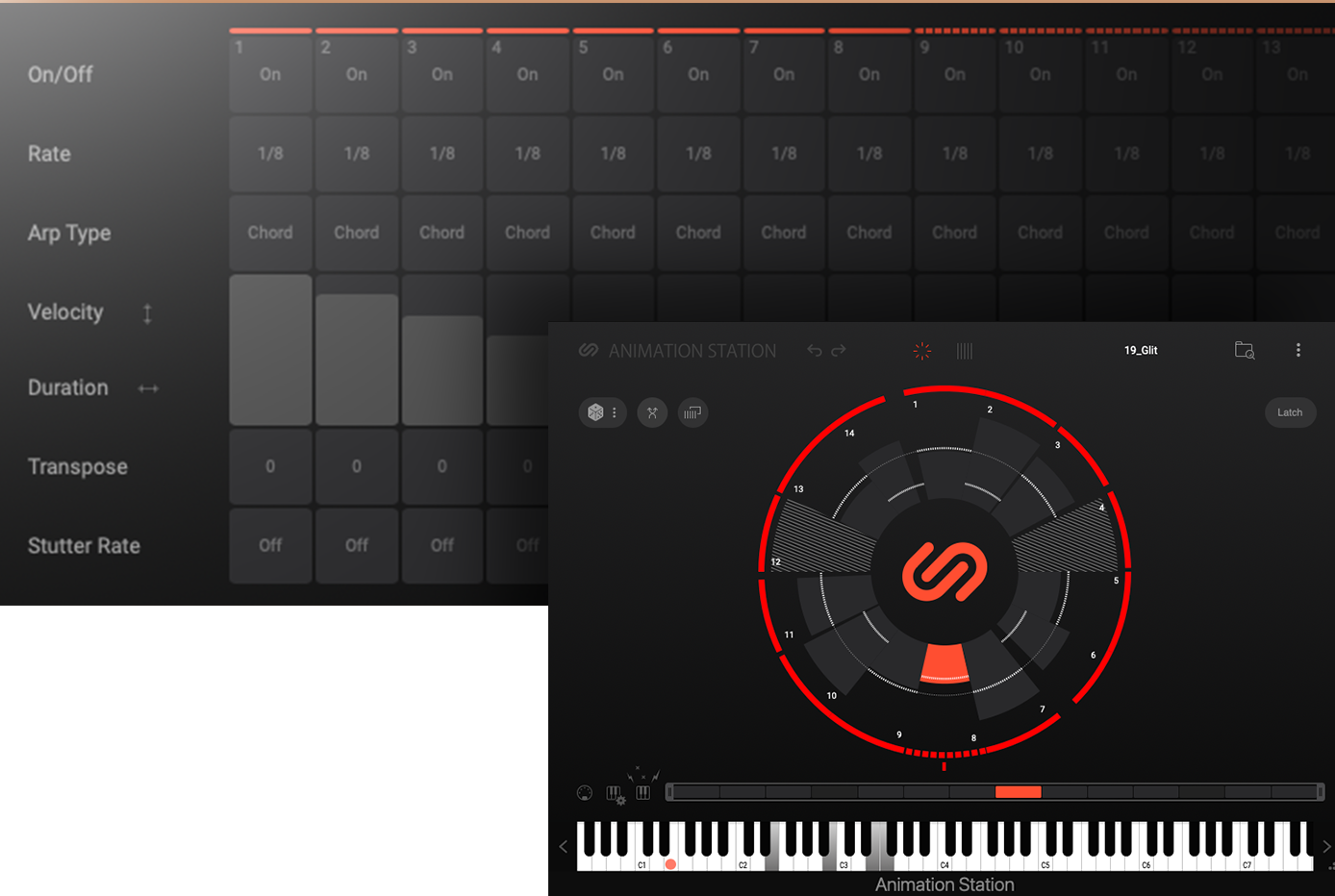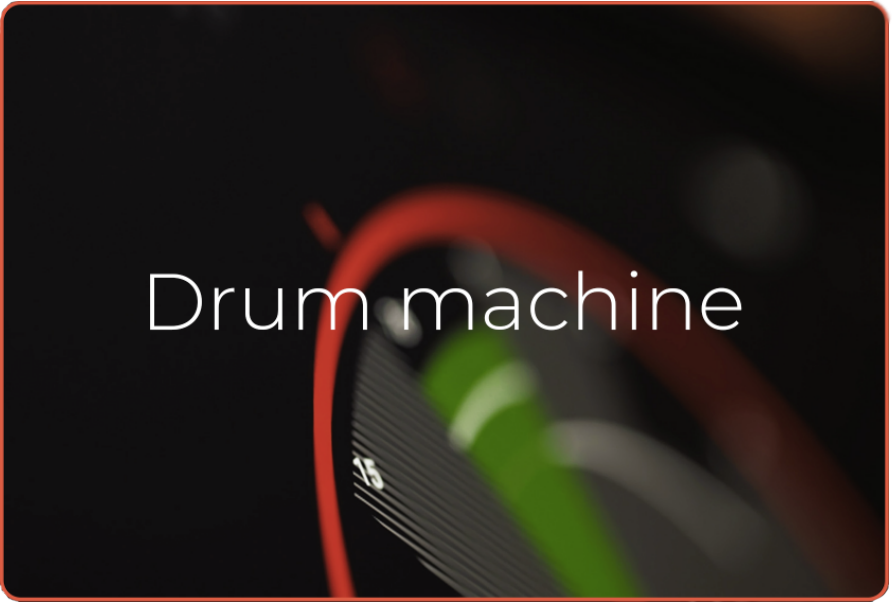 Drum Machine
Vintage Synth
Orchestral
Ambient Guitar
Epic Drums
Modern Synth
Random Play
Experimental
What is Animation Station?
ASSISTIVE MUSIC CREATION IS HERE
Sample Logic is proud to debut their first plugin – ANIMATION STATION – the next step in assisted music creation. With its intelligent "Step Animator" engine, creating powerful MIDI arpeggiation patterns and step sequences has never been easier. Play single notes, or chords and let ANIMATION STATION take your virtual instruments on a creative ride. Play, edit and even export the MIDI data to use outside of the plugin. ANIMATION STATION is the world's most advanced, and most flexible arpeggiator and so much more…STEP INTO THE FUTURE.
INTELLIGENT DESIGN
Whether you need a quick and easy way to create memorable melodies, or you just want to glitch the night away, ANIMATION STATION is for you. With tight deadlines and demanding clients, dialing in a perfect pattern quickly can be a life-saver and this rapidly robust plugin makes that happen! Take your favorite virtual instrument, synth, drum machine, sample library, or even vintage hardware, then add ANIMATION STATION as a MIDI effect – you'll hear the incredible transformations instantly. This plugin is designed to generate limitless musical phrases with minimal effort. Simply play a few notes and cycle through the presets to find your perfect motion. ANIMATION STATION is an intuitive and dynamic one-stop solution for creating awesome arpeggio patterns with a little stutter and glitch on the side. The included presets offer a world with limitless possibilities, from simple standard arps to extreme experimental patterns and everything in between. For songwriting inspiration, try the melodic and chordal sequences, or drum machine style patterns for kicking your beats up a notch, or even glitchy stutters that would previously have taken forever to create using standard MIDI programming.
Animation Station In Depth
WORK SMARTER, NOT HARDER
As its name implies, ANIMATION STATION is your secret tool for creating active motion with any MIDI-enabled virtual, or real world instrument. Despite the intricacies of the scripting under the hood, Sample Logic has designed a straightforward approach to conjure innovative magic without layers of complexity. This isn't just your run-of-the-mill arpeggiator – No siree! This plugin has numerous customizable functions and performance parameters that come together to create a sequencer without borders. Set the length and attributes of each step independently, or select from hundreds of unique animation presets. These can all be independently randomized, generating new patterns on the fly. Shuffle the steps, or grab a single step and move it around within the sequence. In addition to the real-time performance engine, ANIMATION STATION is designed with MIDI drag and drop technology. Export MIDI from an active instance of the plugin and apply it to other instrument tracks in a DAW for further tweaking.
THE POWER OF PRESETS
Built from the ground up, this is an entirely new engine which is specifically engineered by Sample Logic for masterful MIDI manipulation. Go beyond motion with an encyclopedic suite of presets nestled into the easy to access browsing system. Step Animation presets abound, primed and ready for use in any DAW instrument, all utilizing unique arp sequences. Each of the presets are diverse in style and scope. We realize your creative energy is precious and want to see you make the most of it, so with that in mind the presets of ANIMATION STATION provide genuinely useful jumping-off points for your own animation adventures. Not only do you have over 300 main browser presets, but also hundreds more that are dedicated to the individual parameters of the plugin. That means that choosing an inspiring Arp type, Velocity rhythm, Transpose pattern, or other sequence is just a couple of clicks away.
INFINITE RANDOMIZATION
ANIMATION STATION delivers a boundless canvas for construction with an infinite world of motion with its powerful built-in randomization engine and functions. These randomization settings can "auto-magically" bring patterns and rhythms to life in an infinite number of ways. With these features, you can remix fragments of presets to forge together original sequences that have never been heard before. All with just a couple of button presses. Feeling lucky? Roll the dice to randomize everything. Want some control? Isolate specific attributes of a preset that you want to target for laser-focussed, yet random perfection.
Technical Specifications
ANIMATION STATION includes 300+ arpeggiated / sequence presets.
SYSTEM REQUIREMENTS
Mac OS X 10.11, i5, 4 GB RAM (6 GB recommended)
Windows 7, 8, 10, Intel Core i5 or equivalent CPU, 4 GB RAM (6 GB recommended)
50 MB free disk space for application
Latest update: Now with M1 support!
*COMPATIBILITY (Mac 64-bit only; Windows 32/64-bit)
VST
(AU) Audio Units
AAX
Ableton Live 10
BitWig 3
Cakewalk
Cubase 11
Digital Performer 10
FL Studio 20
Pro Tools 11
Logic Pro 10.6
MixCraft 9
Nuendo
Reaper 6
Studio One 5
Waveform 11