Arpology Cinematic Dimensions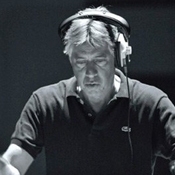 Alan Silvestri
The Avengers Movies – Ready Player One – Captain America: The First Avenger – The A-Team
With the arrival of ARPOLOGY SAMPLELOGIC has once again brought a powerful "ready to use" tool to the working musician. Most exciting …is the ease with which one can interface with the sequencer. ARPOLOGY'S intuitive and flexible interface takes the stress and strain out of the process leaving only the creativity. As always – Well done!!!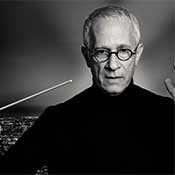 James Newton Howard
Red Sparrow – The Hunger Games Series – Snow White and the Huntsman – The Dark Knight
ARPOLOGY is another outstanding synth from Sample Logic. The user-friendly, yet detailed design allows me to quickly create interesting arps that feel both organic and musical.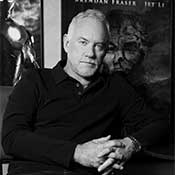 John Debney
The Greatest Showman – The Jungle Book – Sin City – The Passion of the Christ
ARPOLOGY takes sampling to the next level. This isn't just some step sequencer or arpeggiator , it's a whole rethinking of what can be done with synth/sampling arpeggiation and programming . All while still being musical and easy to use. It has endless possibilities to take their phenomenal patches create something all your own…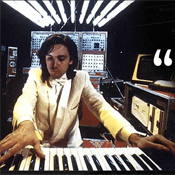 Jean Michel Jarre
Pioneer of Electronic Music
ARPOLOGY is a new dimension in arpeggiator for making creative sequences and much more ..!! You have masses of arpeggiators available today, but a real good one is still very hard to find, ARPOLOGY is just brilliant..! It is already one of my favorite!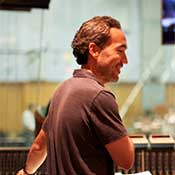 Steve Jablonsky
Transformers Movies – Deepwater Horizon – Lone Survivor – Gears of War Video Games
What I really love about ARPOLOGY is the interface. The Step Animator is one of the cleanest and most fun to use arp creation tools I have ever seen. The tweak-ability is crazy, it's almost too fun, I need to get work done I can't be playing with Arpology all day!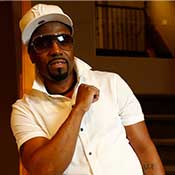 Teddy Riley
Producer Michael Jackson "Dangerous" and "Invincible"
I think everyone is going to enjoy ARPOLOGY. It is made for every genre. Sample Logic you really outdid yourself. On a scale of 1 to 10, it gets a 10 ARPOLOGY is the next level. This thing rocks!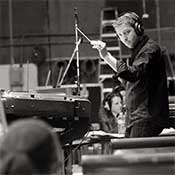 Atli Örvarsson
Chicago P.D. – Hansel & Gretel: Witch Hunters – The Hitman's Bodyguard – Babylon A.D.
I find that I'm in constant need for sounds that lend motion and kinetic energy and ARPOLOGY is like a Swiss army knife for these purpose! The arpeggiator is very sophisticated yet easy to use and the sounds can cut through when needed or support and undulate.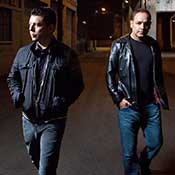 The Crystal Method
Platinum Selling Electronic Music Duo
ARPOLOGY is incredibly powerful and realy easy to use. The possibilities are endless, infinite, and always fun! ARPOLOGY is now an important tool in our studio for all our projects
Charlie Clouser
Saw Movies – Resident Evil: Extinction – Wayward Pines
If you're a fan of tension and forward motion in your scores, this latest installment in the Arpology series will not disappoint. As with all Sample Logic releases, the quality of the raw sound sources is excellent, and the depth and control of the pattern sequencers will let you intricately sculpt patterns to suit a wide variety of genres. From subtle, muted pulses to crazy hailstorms of backwards sound particles, this library's got you covered. It's a great addition to my scoring template.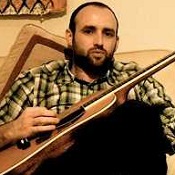 Benjamin Pinkerton
Dark Matter Burden of Truth – The Detail – Lost Girl
give your wife and children a kiss goodbye because once you crack open this sample library you wont be seeing them for a long time…its a complex labyrinth with endless sonic possibilities that will really suck you in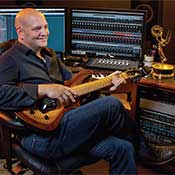 Trevor Morris
2 time EMMY award winning composer
Arpology is instant inspiration, immediately customizable, and endlessly creative. I could both intuitively and randomly add motion instantly to my music with this V.I. I Enjoyed it right out of the gate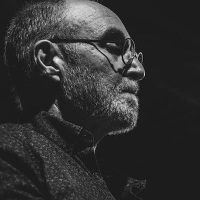 Phil Mantione – The Pro Audio Files
The Pro Audio Files
Arpology is arguably The Mother of all Sequencers and yet another great instrument from Sample Logic. I found myself experimenting with this thing for hours, toying with the vast array of global and parameter-based presets, trying varying degrees of parameter-specific randomization and browsing the catalog of rich sample content. This device is capable of everything from tight melodic grooves to complex poly-rhythms that evolve in lovely and organic ways. A beautiful piece of software!