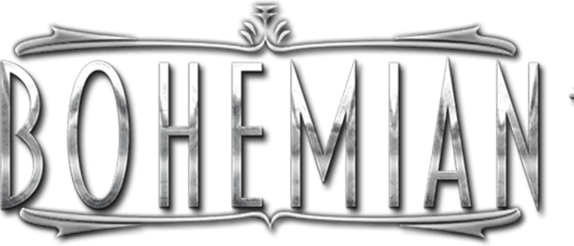 800+ NKI formatted Instruments & multi presets
9 GB Sample Library using Kontakt's lossless compression
Made entirely from multi-sampled rare exotic bohemian street and world instruments
World percussive, melodic, and effectual instruments Recorded on the scoring stage at Skywalker Sound
Sample Logic's proprietary Step Animator and FX Animator sequencers
Dual-voice additive synthesis engine 
A "Dual Filter Oscillator" for unprecedented rhythmic effects
8 powerful Triggers for using realtime FX chains
Requires full paid version of Kontakt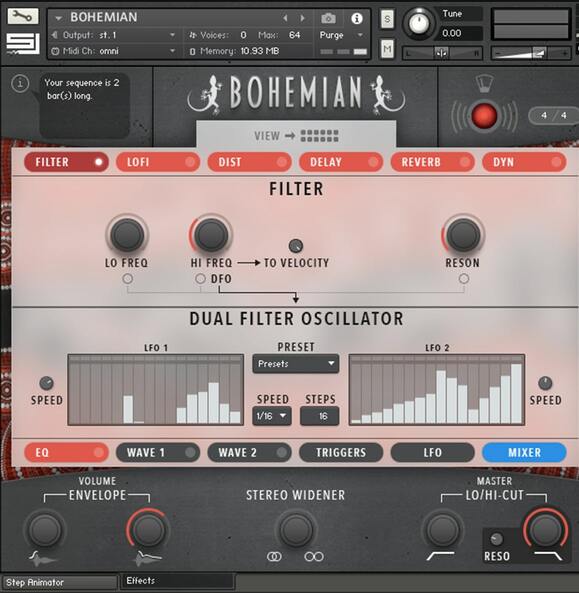 What is Bohemian?
Cinematic Street & New World Instruments
BOHEMIAN is a diverse collection of 800+ exotic, traditional, and morphed instruments & multis. This fresh and innovative library, performed by multi-instrumentalist, composer, and teacher Laura Inserra, is derived entirely from recordings of an extensive collection of unique bohemian street and world instruments ranging from Hang Drums and Harmonic Tubes, to Didgeridoo, and beyond. The instruments included in this collection are totally unique, and were hand crafted especially for Laura Inserra. Recorded on the scoring stage at Skywalker Sound with renowned engineer Dann Thompson, BOHEMIAN's source sounds capture the unique cinematic space of Skywalker Sound, which allowed Sample Logic to morph and expand these one of a kind instruments, creating a whole new world of bohemian street sounds, ready for any composition. Weighing in at over 9 GB, BOHEMIAN not only includes ready-to-play, psycho-acoustically sampled world percussive, melodic, and effectual instruments, but uses these instruments to enter into a world of rich and organic score-ready new world hybrid sounds. 
Mixed Twice, Extra Nice
Experience the incredible depth of instruments recorded by an array of 10+ microphones in 5 different microphone positions, picking up each of the source instruments' full bombast and subtlest nuance. Whether you require close and intimate sound, or hunger for wide open spaces, BOHEMIAN has you covered. These cinematic recording techniques make an amazing sonic imprint on all morphed and traditional instruments alike. In addition, BOHEMIAN's traditional instruments are delivered as two separate mixes – a tight, mostly dry "Main" mix, and an supporting "Ambient" mix that captures the incredible scale of the Skywalker scoring stage – that can be used together dynamically or totally separately in the Sample Logic Kontakt interface.
The Interface
POWER PLAY
BOHEMIAN's innovative interface is equipped with 8 studio-quality effects, providing the freedom to infinitely transform samples into awesome twisted evolving soundscapes, crushing impacts, unprecedented sequences, soaring synths, and so much more with enormous power. The interface also includes Sample Logic's signature Triggers, Wave, and LFOs, and now rises to new heights with several added features such as: Mixer section to blend two different mixes of each traditional instrument An expanded, dual-voice additive synthesis engine called "Wave" A "Dual Filter Oscillator" for unprecedented rhythmic effects Sample Logic's proprietary Step Animator and FX Animator sequencers
DOUBLE THE FUN
Sample Logic introduces a new take on the additive synthesis engine, "Wave," with 41 wave shapes to choose from, and a dual-voice engine with independently-controllable volume envelopes, hi-cut filters, and FX animator engines. With this expanded, transposable wave section, waveforms can be added to the instrument's overall sound, leading to endless customization and massive synths. In addition, each waveform volume can be sequenced via a Animators. Wave can be used in many ways, here are just a few examples: Add a sine wave transposed down a few octaves to add sub and thicken up a bass Sequence a wavetable volume to add a motion layer on top of a static pad Transpose a wave up a few octaves to add harmonics and make the overall instrument brighter Transpose a wave down a 5th to create harmonic instruments
REAL TIME EFFECTS
The interface is equipped with the following tweak-able effects: Volume Pan Filter EQ Compressor/Dynamics LoFi Distortion Delay Reverb One of the most powerful features in BOHEMIAN are the powerful "Multi Script Macros". Multi Script Macros can be automated by using the new macro knob step sequencers, resulting in real-time macro sequencing and instrument parameter control. On top of that, each of the 6 macro knobs can be assigned to any combination of instrument parameters within a multi. Multi script macros are completely customizable and can be easily created and saved. By design, any combination of instrument interface parameters can be assigned to a single macro. Whether performing live or automating a multi in a DAW, Multi Script Macros are the perfect production solution.
Instruments & Multis
BOHEMIAN is intuitively organized and divided into specific categories:
Instrumentals
Arpeggiated
Metallic
Synths
Traditional
Winds
Percussives
Hit Ensembles
Impacts
Loops
Sequenced
Traditional Kits
Transitions
Multis
Construction Kits
Instrument Stacks
One Note Glory
Traditional Instruments
Blossom Bells
Bowed Cymbals
Didgeridoo
Garapatos
Hang Drums

Integral Hang – Chromatic and traditional tunings
Pygmy Hang – Chromatic and traditional tunings
Hijaz Hang – Chromatic and traditional tunings
Harmonic Tubes
Kalimba
Khaen
Mixer Bells
Moon Dust
Tongue Drum
Windsinger
Technical Specifications
Over 800 Instruments and Multis
9 GB sample library using Kontakt's lossless sample storage compression
Full paid version of Kontakt, version 5.8.1 or higher. Will not work in the free Kontakt Player!
Mac OS X 10.9, or higher, Intel Core 2 Duo, 4 GB RAM (6GB recommended)
Windows 7, 8, or 10 (latest Service Pack, 32/64 Bit), Intel Core 2 Duo or AMD AthlonTM 64 X2, 4 GB RAM (6GB recommended)
9.18 GB free disk space for BOHEMIAN sample content
Kontakt is continuously being updated. For the latest system compatibilities visit the Native Instruments website.

BOHEMIAN is yet another great new product from Sample Logic. From the ambient texteres to the blossom bells, there's ton to choose from and the interface allows you to intuitively customize and make them your own. Really inspiring stuff.
Clinton Shorter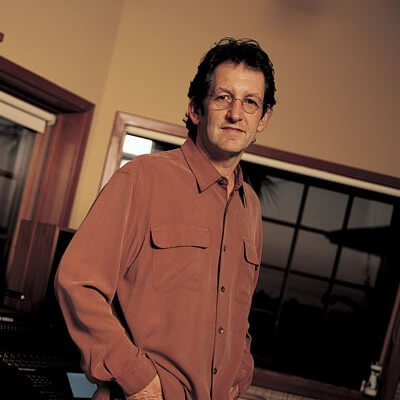 BOHEMIAN is the latest and greatest new sample instrument from Sample Logic. The combination of real instruments and ones you've never even imagined makes Bohemian a winer.
David Schwartz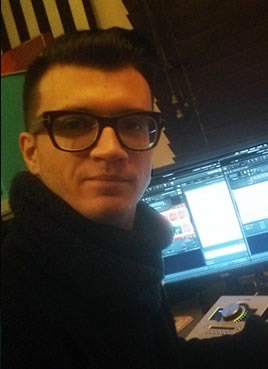 BOHEMIAN holds back no punches! Airy horns full of gloss and warmth are on with arpeggiated rhythms that are unique in sound and energy. The multis are huge and dynamic with a massive in depth ability to tweak sequences and effects. This is a must for anyone working in TV, Film, or electronic music.
Frankmusik