Cinematic Guitars Infinity for Kontakt Retail
Type a message
Cinematic Guitars Infinity for Kontakt Retail
Type a message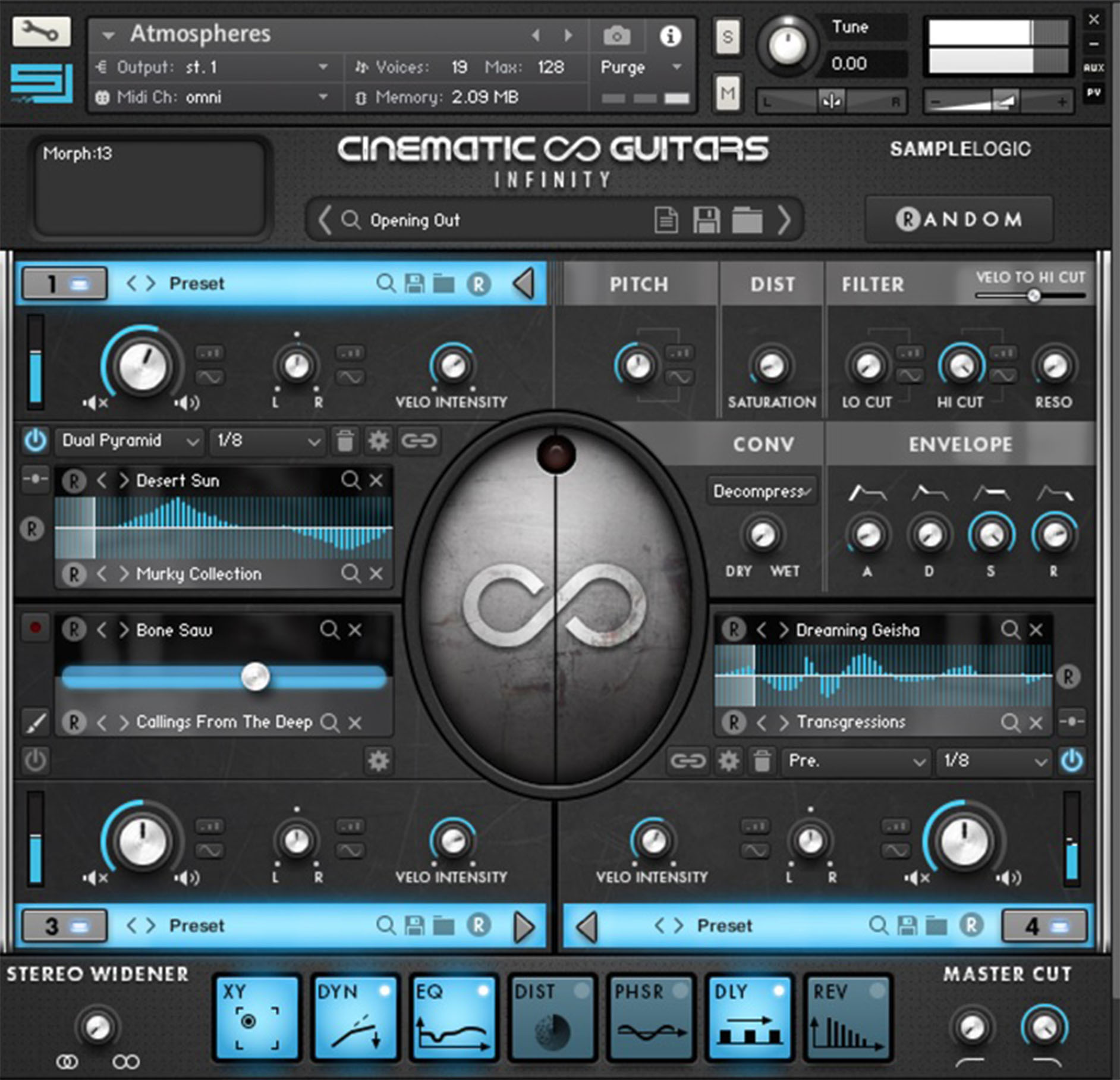 CINEMATIC GUITARS INFINITY: Overview
INFINITY: Instruments In Action
CINEMATIC GUITARS 3: Multis In Action
CINEMATIC GUITARS INFINITY: Inside Look
11. INFINITY: Morph Animator
01. INFINITY: Introduction
02. INFINITY: Instrument Organization
03. INFINITY: Sound Sources
04. INFINITY: Soundcore Presets
05. INFINITY: Instrument Browser
07. INFINITY: Volume Controls
08. INFINITY: Pan Controls
09. INFINITY: Velocity Intensity
10. INFINITY: Morph Slider
11. INFINITY: Morph Animator
12. INFINITY: Morph Animator Grouping
13. INFINITY: Morph Speed
14. INFINITY: Morph Randomization
15. INFINITY: Morph Options
16. INFINITY: Soundcore Expansion
20. INFINITY: Velocity to Hi Cut Filter
22. INFINITY: FX Animator
26. INFINITY: Stereo Widener
27. INFINITY: Master Filter
28. INFINITY: Randomization Features
29. INFINITY: Step Animator
AT A GLANCE
Over 6,000 never-before-heard sound presets
Dozens of fully-customizable effects presets
4 core engine, allowing simultaneous playback of up 4 sound cores
 Morph Animator, Step Animator, XY effects & sound core mixer
and the only XY mixer for Kontakt
Hot-swappable FX chain technology
Fully randomizable interface for instant inspiration
Powerful effects insert modules
Designed for new users only and requires Kontakt full retail version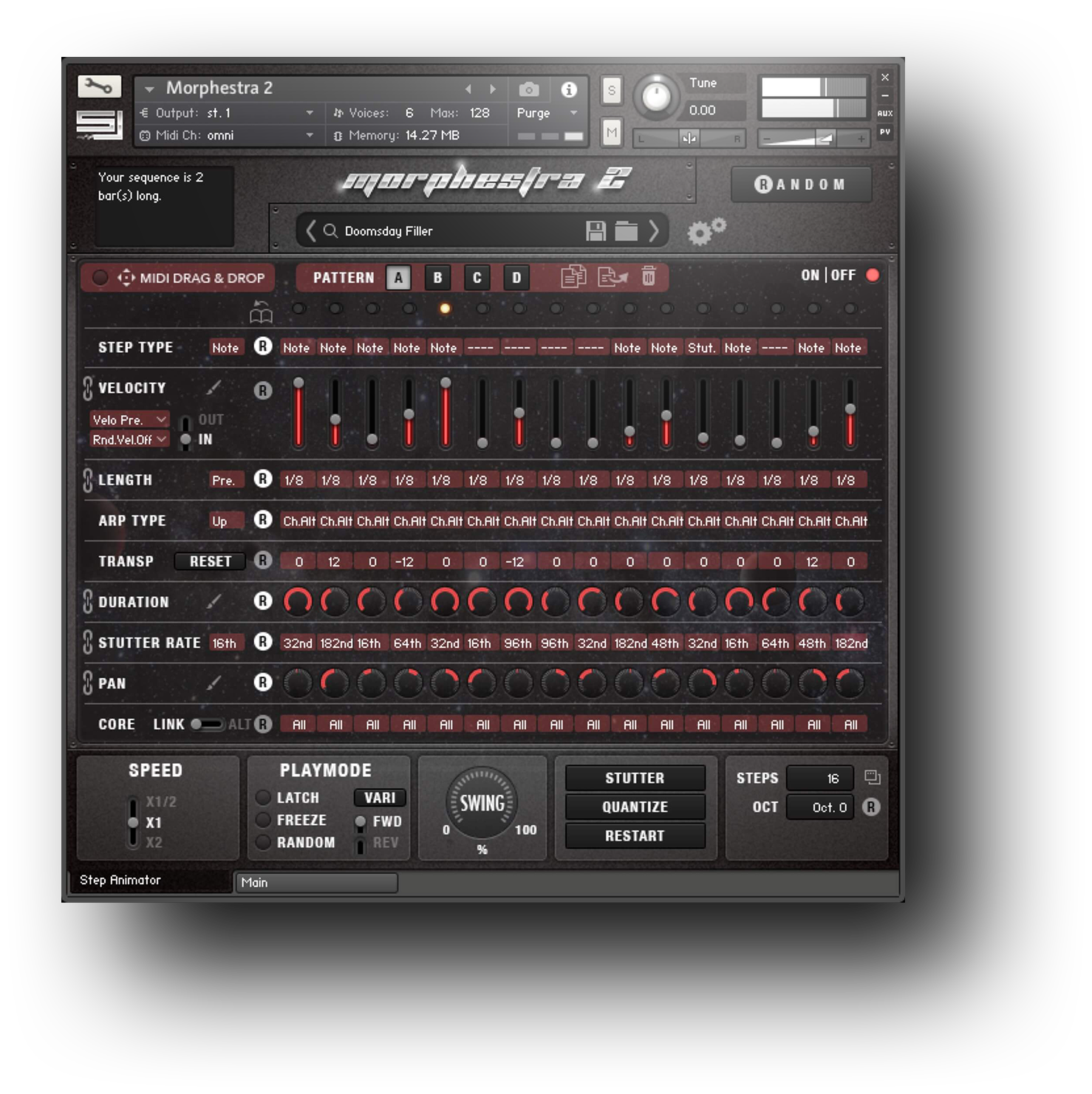 WHAT IS CINEMATIC GUITARS INFINITY?
KONTAKT'S FIRST EVER XY EFFECTS SLIDER & XY MIXER
Sample Logic has achieved a world-first by anointing INFINITY with a XY effects slider and XY sound core mixer capability, in the process creating an instrument with truly infinite possibilities. Mix sounds with ease like you've never experienced in Kontakt – simply drag the crosspoint along the X and Y axis to smoothly blend between 4 soundcores.  The fun doesn't stop there – the XY effects slider can be linked to sound core and master FX parameters, and animated to power truly infinite creativity.
WHAT IS INFINITY? It's (4 IN 1)!
After years of honing the art of cinematic sound creation, Sample Logic now brings you the most powerful Cinematic Virtual Instrument collection ever invented – CINEMATIC GUITARS INFINITY – an all inclusive collection of 4 sample libraries in 1: CG1, CG2, CG3, & INFINITY.
Powered by Native Instruments Kontakt Retail, this definitive collection advances the legacy of the CINEMATIC GUITARS family by including the complete award-winning versions of Cinematic Guitars 1 and 2, while sporting two completely new and original sample libraries, CINEMATIC GUITARS 3 and INFINITY. CG3 is forged from all new samples recorded by guitar hero Steve Ouimette.
INFINITY is an amalgamation of the CG trilogy, incorporating all of the samples from each CG library as its source material making it the cornerstone of CINEMATIC GUITARS INFINITY and the new golden standard for cinematic virtual instruments. If massive, dramatic, cinematic sounds are called for, CINEMATIC GUITARS INFINITY will outperform and exceed all of your needs.
THE POWER OF INFINITY
The power of INFINITY
INFINITY represents a vast leap forward in Kontakt interface design, and allows users unprecedented power and flexibility in a sleek, intuitive package. Prepare to experience the power of 8 simultaneous sound sources running through a dozen studio-quality FX, all controllable by animation-equipped XY sliders. This horsepower is tied together with Sample Logic's proprietary Sound Core XY Mixer technology, allowing the user to smoothly mix between sound cores by simply dragging the crosspoint across an XY grid.
Start from the simplest seed element of a massive sound and work outward with INFINITY's intuitive interface. All Sound Sources are loaded into a sound core, each of which is capable of playing back two sound sources simultaneously, and is packed with powerful FX including reverb, delay, convolution, filters, distortion, and much more. Take the creation even further by using up to 4 soundcores simultaneously, allowing a massive total of 8 sound sources to be heard at once.  In addition, Master FX can be applied to all sound cores, and create truly impressive results.
Don't have enough time to build your own? No problem. INFINITY includes over 2,000 sound sources, 1,000 sound core presets, and 750 ready-to-use instrument presets giving users over 2,400 trillion sonic combinations to work with.
TECHNICAL SPECIFICATIONS
System Requirements:
Full paid version of Kontakt, version 5.8.1 or higher. Will not work in the free Kontakt Player!
Mac OS X 10.11, i5, 4 GB RAM (6 GB recommended)
Windows 7, 8, 10, Intel Core i5 or equivalent CPU, 4 GB RAM (6 GB recommended)
26 GB free disk space for sample content
Does not support NKS integration
SUPPORTED INTERFACES
Stand-alone, VST, Audio Units, AAX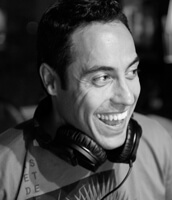 I've known Steve Ouimette for years and have always been a fan of his incredible guitar tones. Now that Sample Logic has completely redesigned the UI, allowing for almost limitless sound variations, not to mention including everything from CG1 & CG2, it makes Cinematic Guitars Infinity a no-brainer for me.
Tom Salta

Cinematic Guitar Infinity is a great tool for creating guitar & bass riffs with stutter beat. It allows you to creatively and intuitively produce a complex and unique rhythmic patterns. It's a huge time saver for the modern score productions.
Eishi Segawa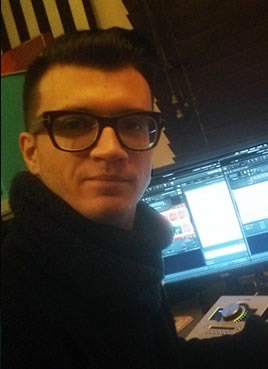 Cinematic Guitars Infinity: This Instrument is an amazing addition to my arsenal for all things epic and etherial. CG combines Pristine guitars to the richest pads and aggressive rhythm patches to satisfy any project either as a complimentary instrument or the main foundation to a score. Very satisfied and so so much more to discover!
Frankmusik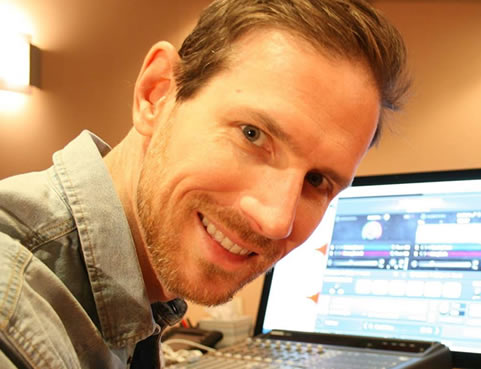 Cinematic Guitars Infinity is the culmination of everything I love about Sample Logic. Starting with a single sample, meticulously recorded, it offers an infinite amount of possibilities through it's deep processing and synthesis engines.
James Sizemore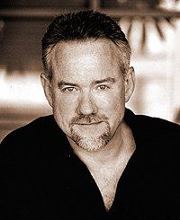 CG Infinity is a fantastic library. Quality samples and tweakability is key and you get that in spades with Infinity. I love how quickly I can take the presets and make them my own. Really helpful stuff. Definitely going in the palette.
John Debney

Sample Logic's CGI is incredibly impressive. Within moments I was inspired and began creating new music. The depth of control within the software is impressive. That plus the ease of use gives this a big JR thumbs up!
Jordan Rudess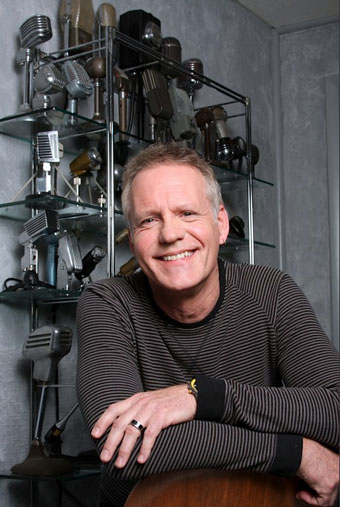 I was off and running with CG Infinity the minute I played the first multi. This is not your Dad's guitar library…these are score ready sounds from the future and made to bend the rules
Rod Abernethy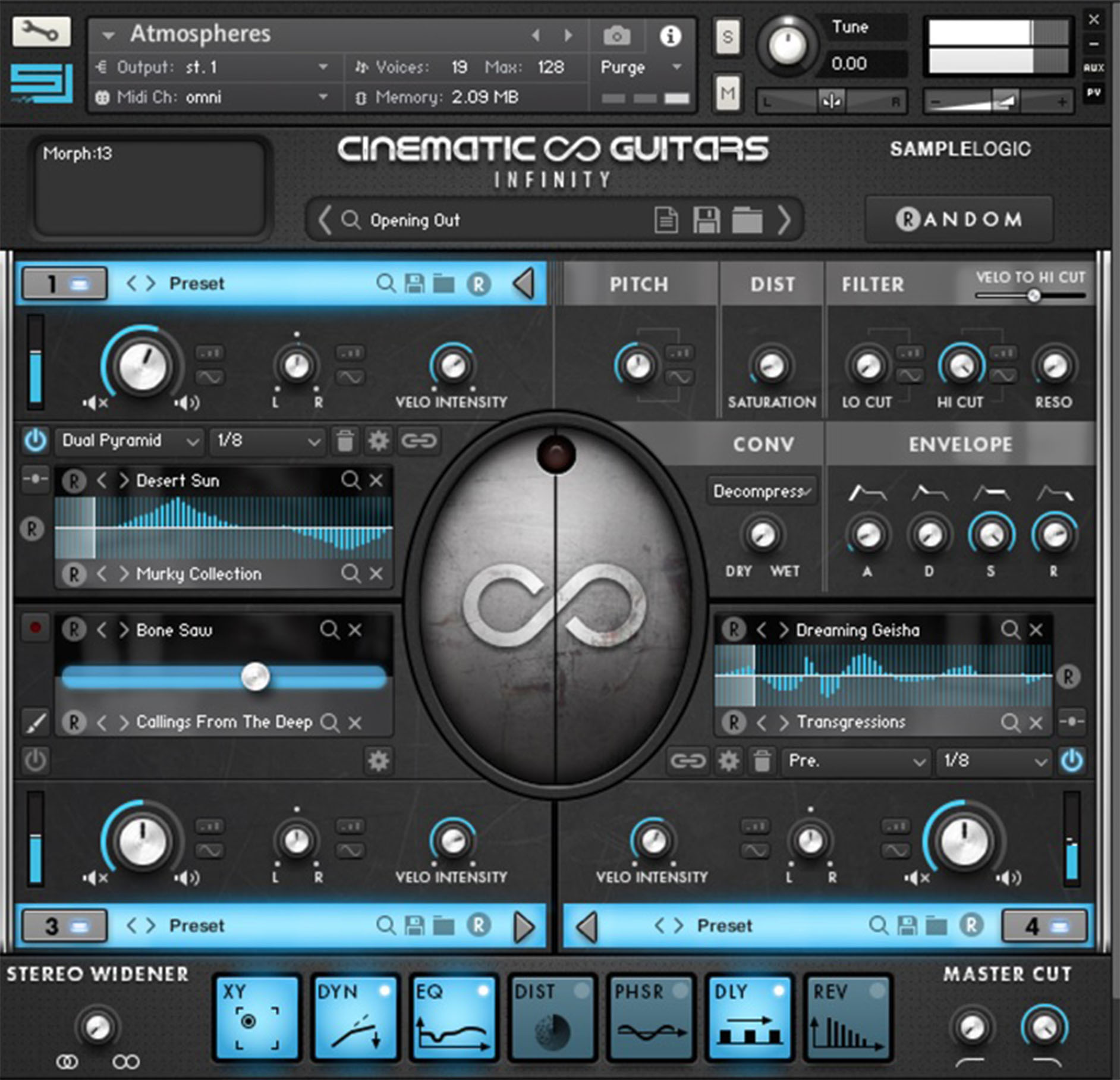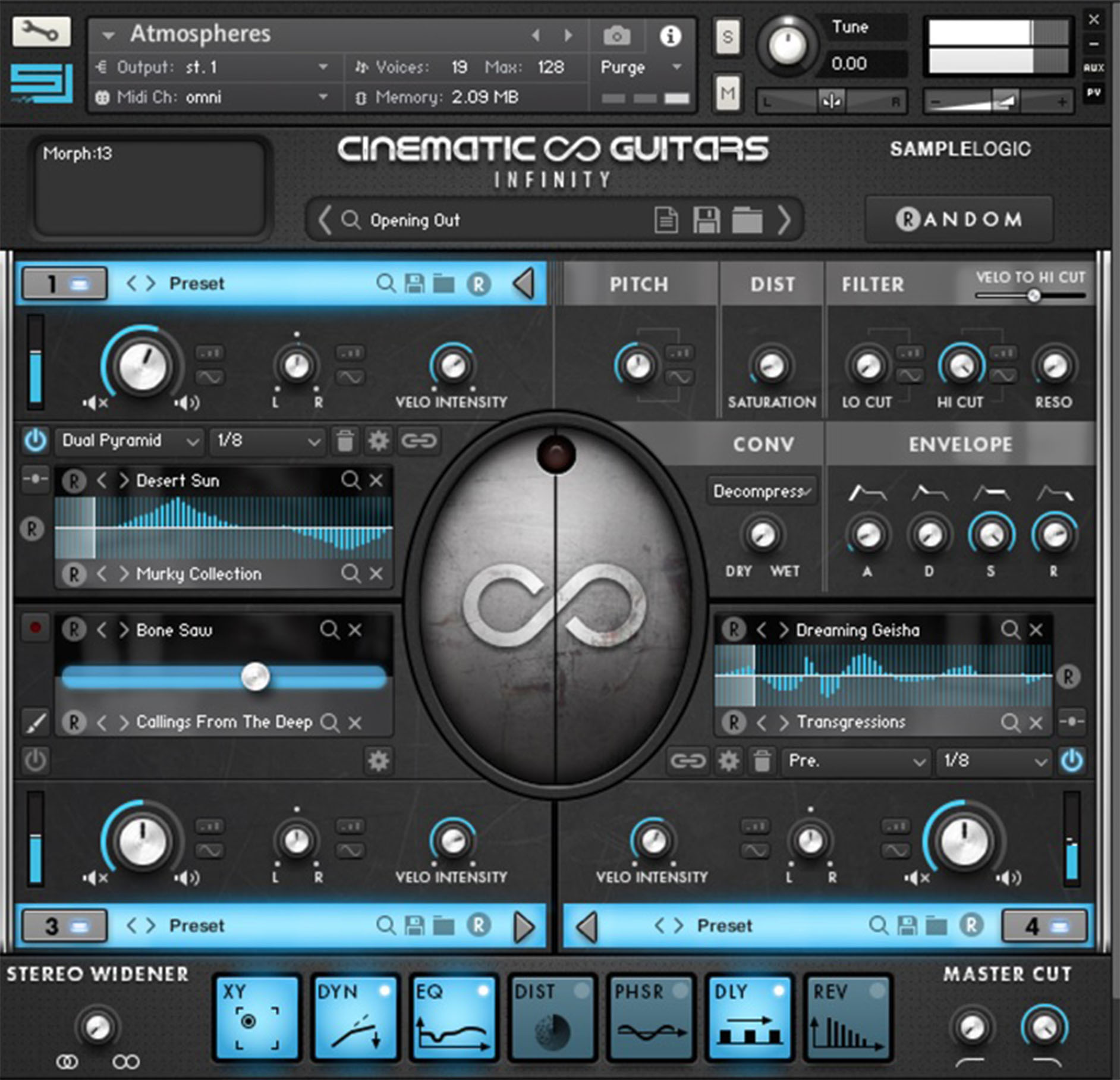 This release is for new customers only and requires the full paid version of Kontakt, version 5.8.1 or higher!