AT A GLANCE
---
864 Instruments & Presets
33 GB Sample Content
Made entirely from multi-sampled guitars
Sample Logic's proprietary quad-core Step Animator with XY motion engines
Dynamic meta-tag browsing system
Randomize almost everything for instant and infinite inspiration
Drag & Drop MIDI patterns from CG MOTION into a DAW
Hot-swappable effects chain technology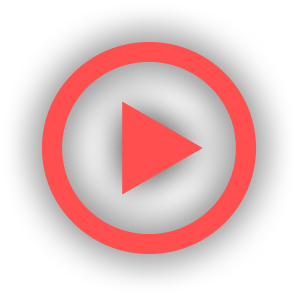 A world of motion
Over a decade ago, Sample Logic took the virtual instrument world by storm when they released the award-winning "Cinematic Guitars". Since then, Sample Logic has continued to build upon that concept, expanding the idea of what guitars can sound like in a creative virtual world and to define the cinematic guitar's place in modern music production. CINEMATIC GUITARS MOTION is the next leap forward; a ground-breaking virtual instrument combining expertly sampled modern guitar tones with the world's most powerful quad-core animator engine. Made entirely from guitars recorded by guitar impresario Steve Ouimette, CG MOTION includes 864 sampled instruments and presets, with 33 GB of inspiring audio (over 33,000 samples). CG MOTION incorporates Kontakt's lossless sample storage compression to cram in tons of content. Think you know guitar libraries? Think again, as CG MOTION is entirely different to a traditional multi-sampled guitar library. It goes far beyond the status quo, with every preset meticulously layered and infused with motion and hybrid FX, resulting in a cinematic sound that blurs the line between music and sound design.
Next level guitars
Composer, multi-instrumentalist, and producer Steve Ouimette was the audio sherpa on this axe-venture. Reaching into the depths of his extensive knowledge and adventurous playing styles, Steve was able to capture an incredible range of guitars and other string exotics. These range in scope from standard acoustic / electric guitars and basses to more unique sounding string instruments such as; Ouija Board and Cigar Box Guitar, Baritone, Ukuleles, Puerto Rican Cuatro, Marx-O-Chime, Dobrotron, Purgatory Hill Harp, Ebow…and many more. From these magical recording sessions, Sample Logic have morphed and sculpted these amazing samples into wide range of organic-acoustic and electrified multi-sampled instruments, resulting in breathtaking cinematic guitars right at your fingertips.
Interface Sections
The CORE section is used to load individual sound sources (samples) and core presets (instruments) into any of the 4 cores. At the center of the CORE section is a XY controller used for blending and automating all cores simultaneously. Here you will also find powerful mixing tools for each core, including independent LFO controls to maximize motion, adding wobble and gated effects.
The STEP section is where the magic happens, applying animation to all 4 cores. Add movement with ease driven by the Step Animator arpeggiation engine. The Step Animator gives each core a unique arp sequence, not just a run-of-the-mill arpeggiator pattern, but a slew of dynamic arpeggiated performance parameters. The STEP section offers over 300 unique animation presets. With 4 randomizable step animators, 1 for each core, infinite motion abounds, resulting in limitless combinations of sounds and animations.
The EFFECT section is where multiple effects combine to create your dream tone, with up to 6 insert effects slots for each of core. With over 25 different effects to choose from and the added power of animation via the multiple FX animators, you can take motion to complex new places. The Step Animator and Dynamic FX Animators are on separate internal clocks, allowing even more freedom to create syncopated and polyrhythms between each core.
The MASTER section sums up the final mix with 8 dynamic effect inserts in 1 serial effects chain. This is extremely handy for polishing the entire multicore instrument to create a seamless whole. From compression and saturation to delay and reverb, use the many and varied controls to instantly make presets production-ready.
Level up: dynamic preset browsing
Time is money and deadlines have never been tighter, thus Sample Logic has gone to great lengths to save you time and frustration with CG MOTION. Finding the perfect sound quickly and easily is vitally important, so efficiency defines every step of the interface. Locating sounds and presets is a breeze using the multi-tag browser system. Each source, core, and multi-tagged with descriptive genre driven meta tags. From there, favorite presets to save them for future use - even when you close and reopen the instrument! The goal has been to make the browser a one-stop solution for choosing presets and playback manipulations. Level up…this comprehensive window promotes exploration of any sound available in the entire library, all from one central location. Access sources, cores, multi core instrument presets with the ability to audition and activate step animators whilst browsing or performing. Keep it simple or make it complex; that is up to you. Load individual core presets that merge into 1 complete 4-core instrument, or load a fully built multicore preset and you are done. Too simple, then choose what to browse for with search filters that can focus only on sources, effects, patterns or any combination of these. Isolate specific attributes of a preset whilst sorting through, one by one. Looking for just a step animator pattern, or sound source? Then choose it in the browser and leave the other parameters as they were. Pick and mix which elements of the presets to use to create your own unique combinations.
INFINITE CREATIVITY: RANDOMIZE TO MAXIMIZE
In a hurry? Sample Logic has equipped over a dozen parameters within the CG MOTION interface for randomization, allowing you to rapidly tap into trillions of combinations with deep and dynamic creative effects. Use these as they are, or as starting points for your own custom instruments. Simply click the randomization button, and prepare for infinite creativity. The interface's intelligent randomization technology will generate inspiring results on the spot, every time!
INTUITIVE YET DEEP
The library has been named "Motion" for a very good reason. Each instruments has been infused with an array of sonic movement through sampling techniques, user interface effects and UI performance animation through automation, oscillators and arpeggiators. With so many avenues to be explored once you start adding movement to guitar samples, it is imperative to have an intuitive UI design the provides a a straightforward approach to preset performance while allowing for a deep dive into total customization. This begins with a dynamic preset browsing system and an easy to manage interface compartmentalized into 4 main sections: CORE, STEP, EFFECT & MASTER
Tag categories
| | | |
| --- | --- | --- |
| Acoustic - Organic | Electronic - Effectual | Plastic - Nylon |
| Ambient | Evolving | Pulsing |
| Bass | Fast Motion | Punchy |
| Bell-like | Heavy | Reversed |
| Bowed | Hybrid - Industrial | Short - Staccato |
| Bright | Lead | Slow Attack |
| Chordal - Melodic | Lite | Slow Motion |
| Clean | Metallic | Sustained - Long |
| Deep - Low End | Muted | Sweeping |
| Detuned | Mono | Synth |
| Distorted - Edgy | Noisy - LoFi | Traditional |
| Dry | Pads | Wet - Reverberant |
| Echoing | Panoramic | Wild - Stutter |
CG Motion includes 864 sampled instruments and presets, including a 33 GB sample library (over 33,000 audio samples) using Kontakt's lossless sample storage compression. All samples are delivered at 44.1kHz/24-bit.
SYSTEM REQUIREMENTS
Full retail version of Kontakt, version 5.8.1 or higher. Will not work in the free Kontakt Player!
Mac OS X 10.11, i5, 4 GB RAM (6 GB recommended)
Windows 7, 8, 10, Intel Core i5 or equivalent CPU, 4 GB RAM (6 GB recommended)
33 GB free disk space for CG Motion sample content
COMPATIBILITY (Mac 64-bit only; Windows 32/64-bit)
Stand-alone
VST
(AU) Audio Units
AAX
Kontakt is continuously being updated. For the latest system compatibilities visit the Native Instruments website. https://www.native-instruments.com
Trevor Morris
Trevor Morris (2 time EMMY award winning composer)

" I'm not a guitar player, so this new gem of a VI from Sample Logic is just perfect for me. Superb sonics, intuitive interface, and just inspiration on demand. I absolutely love it."
John Debney
John Debney (The Jungle Book, The Greatest Showman, The Orville, Madden NFL 19, Iron Man 2)

"Wow, love this! CG Motion manages to capture both the retro sound we all love while still being contemporary and edgy at the same time. A must-have especially in today's world of hybrid scoring."
Ramin Djawadi
Ramin Djawadi (Game of Thrones, Westworld, Gears 5, Person of Interest, Tom Clancy's Jack Ryan)

"CG MOTION has so many inspiring sounds. The seemingly endless bank of fantastic presets explore the rhythmic possibilities of sampled guitars with clever processing and arranging. The ability to sequence each layer independently makes creating subtle complexity a breeze. Cinematic Guitars Motion is a great tool for incorporating guitar sounds into any score."
Cris Velasco
Cris Velasco (Resident Evil 7, Bloodborne, Freakish, Assassin's Creed: Unity - Dead Kings)

"Normally, I've always recorded my guitars live, but these aren't normal guitars. Cinematic Guitars Motion offers an incredible amount of variety and sounds I'd never even think to try. I'm struck with instant creativity when I play with these."
Danny Lux
Danny Lux (Grey's Anatomy, Manifest, Halloween: Resurrection, Halloween II, NYPD Blue, The Bachelor)

"CG MOTION is a great addition to the Cinematic Guitars Line.  The engine is deep but intuitive.  The vast possibilities of rhythmic variations are virtually endless!."
Gary Rottger
Gary Rottger (Writer/producer/keyboardist for TV, Film and Games)

"Great low end movement and pristine sounds. This library compliments any track. Love it!."
Charlie Clouser
Charlie Clouser (Saw, Wayward Pines, Numb3rs, Resident Evil: Extinction)

"CG MOTION is a real monster, merging the insanely flexible pattern engine from other Sample Logic titles with a massive collection of guitar-based sample content...The sound quality is extremely hi-fi and the range of sounds is gigantic. If you like hypnotic pulses and patterns, this one's a winner!"
BT
BT (Monster, The Fast and the Furious, The Core, Stealth, Wicked City)

"CG MOTION is seriously amazing! I've tried only like 5 presets (problem) because each one is so inspiring I've started a song (winning). This is SUPER inspiring."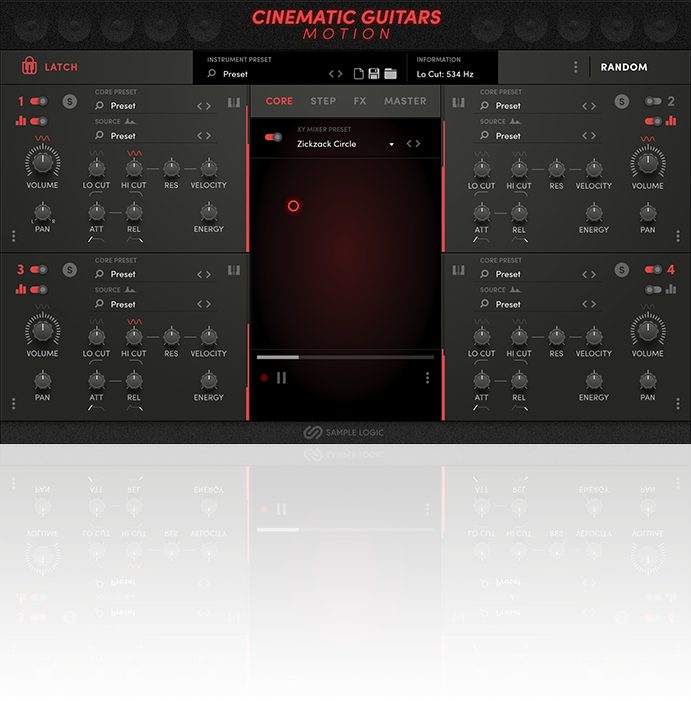 REQUIRES Full retail version of Kontakt, version 5.8.1 or higher
Already own a CINEMATIC GUITARS product?
Get Loyalty Discount