– 1,813 Instruments & Presets
– 6+ GB Sample Content (21,000+ audio files)
– Constructed entirely from multi-sampled acoustic, digital, world, vocal and sound design percussion
– Dual-core audio engine with Step & FX Animators
– Dynamic tag-based preset browser
– Randomize presets, sounds and parameters for instant and infinite inspiration
– Hot-swappable effects chain technology
What is DRUM FURY MOTION?
DYNAMIC DRUMS
Unleash the explosive power of rhythm with DRUM FURY MOTION: a tooled-up groove machine that fuses percussive instruments and animated motion. Multi-sampled acoustic, digital, vocal and sound designed percussion brought to life through expression and flexible loop-like sequencing. DRUM FURY MOTION is the evolution of rhythm, blurring the line between traditional percussion and modern sound design in surprising ways. Expect the extraordinary, with a stunning palette of rhythmic elements, deep and dynamically sampled with multiple mic positions and precession digital effects processing. This visionary approach, combined with a cutting edge dual-core performance engine, delivers a 6+ GB virtual instrument for Kontakt. Unleash your creativity, seize the power of rhythm, and become the ultimate beat-maker with DRUM FURY MOTION.
Crafting The Sound
A SONIC EXPLOSION
Sample Logic will make you reimagine how percussion works within your own music, with a dual focus on both traditional instruments and sound design. We've captured the essence of drum kits, marching bands, beatbox, trailer tools, world percussion, epic drums, metals and synth kits. Our engineers recorded multiple articulations and various mic positions depending on instrument type; Close, Stage, Far, Balcony, Theatre & Full Mix. This diverse collection of sounds are the seeds for sonic exploration, creative animations and dynamic motion. DRUM FURY MOTION pulls together traditional sounds and combines them with complex dynamic processing, resulting in bleeding-edge modern instruments. These intelligently designed patches and presets are the starting point for journey into infectious rhythms. Each preset maximizes the power and versatility of the engine for unlimited creativity, combining every breed of percussion with rhythmic motifs and funky sequences. Discover an inspiring sampled instrument with every click, customized to amaze and delight. DRUM FURY MOTION is full of power and poise, with the energetic dual-core audio engine at the heart. The clever scripting works hard behind the scenes to bring lively beats and rhythms to your fingertips. Under the hood, complex motion effects enhance the performance capabilities so that you can use conventional instruments in innovative ways. These dynamic features provide highly flexible tempo-synced FX automations, LFOs and sequenced transformations to conjure barnstorming beats every time. 
The User Interface
PLAY WITH PERCUSSION
Hundreds of expertly-designed presets put in the groundwork for you to start to customize the playback. Strip them down or build them up, whatever you prefer. Every preset has the potential to be infused with a staggering array of performance animations. Controlling all of these options is simple and instinctive. Use the tag-based browsing system to explore a world of percussion sounds; from conventional drum kits to multi-layered cinematic sound design. Each source, core, and multi-core preset is tagged with useful genres, themes and instruments, and can be favorited for future recall. The browser is your one-stop solution for choosing presets and playback manipulations. Access sources, cores and multi-core instrument presets and activate step animators whilst browsing and performing. Load individual core presets to blend your own dual-core instruments, or leave it to our expert designers with a pre-built starting points. Keep it simple, or construct wildly complex rhythms… this is a percussion jungle gym designed for hours of play. 
TAKE CONTROL
Navigating the DRUM FURY MOTION interface is a straightforward experience, with logical preset construction; simple, elegant and critical to a fast workflow. Those who want to dig into customization can easily experiment with the limitless options to design instant intricate motion and progressive performances. A few tweaks go a long way, so use the Step Animator to quickly mix things up; a series of sequencers without limits for adding rhythmic flow, rolls and stutters.
INFINITE BEATS
Need exhilarating drums in a flash? DRUM FURY MOTION comes complete with Sample Logic's encyclopedic randomizer. This clever window automatically generates combinations of sounds and sequences that are compelling, surprising, and most of all fun. Choose from a diverse range of parameters to combine a variety of user defined options and then let the engine lead the way. Over a dozen randomization filters deliver trillions of combinations for unexpected but delightful results… every time. The randomization engine is the perfect way to build on the presets of DRUM FURY MOTION, by selecting and filtering only the options that you want to, leading
Instrument Categories
DRUM FURY MOTION features 1,813 multi-sampled instruments and presets, including a 6.5 GB sample library (21,738 audio samples) using Kontakt's lossless sample storage compression. All samples are delivered at 44.1kHz/24-bit.
INSTRUMENT CATEGORIES
• Acoustic – Organic

• Africa

• Asia

• Bass Drum

• Beatbox

• Bell-like

• Big – Heavy

• Bright

• Cinematic

• Clean – Natural

• Complex

• Cymbals

• Deep Sub – Low-end

• Distorted – Edgy

• Drum Set

• Echoing – Delay

• Effectual – Electronic

• Evolving

• Experimental

• Fast Motion

• Filtered

• Gong

• Hands

• Hard Attack – Punchy

• Hybrid

• Impacts

• India

• Industrial

• Kicks

• Latin

• LFO – Pulsing

• Lite

• Long – Sustained

• Marching Drums

• Metallic

• Noisy – LoFi

· Orchestral

· Panoramic

· Pitched – Tonal

· Plastic

· Scrapes – Swipes

· Sharp –  Piercing

· Short – Staccato

· Simple

· Slow Motion

· Snares

· Sticks

· Sweeping

· Taikos

· Toms

· Vocal

· Wooden

· Wet – Reverberant

· Wild – Stutter
Technical Specifications
SYSTEM REQUIREMENTS
Full paid version of Kontakt, version 6.7.1 or higher. Will NOT work in the free Kontakt Player!
Mac OS X 10.14, or higher, i5, 4 GB RAM (8 GB recommended)
Windows 10, or higher, i5 or equivalent CPU, 4 GB RAM (8 GB recommended)
6.5 GB free disk space for DRUM FURY MOTION sample content
COMPATIBILITY (Mac 64-bit only; Windows 32/64-bit)
Stand-alone (Kontakt App)
VST
Audio Units (AU)
AAX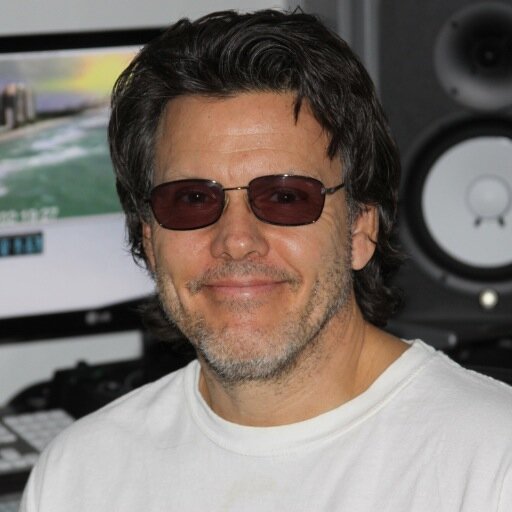 "DRUM FURY MOTION is a must have percussion library. It compliments ANY percussion library and of course DRUM FURY. Add rich, rhythmic high end to your track or push the boundaries of your drama track with some dark low percussive sound design. With its massive amount of presets you will surely find something that satisfies your rhythmic percussion needs. Love this one!"
Gary Rottger
Songwriter, Keyboardist, Arranger, Producer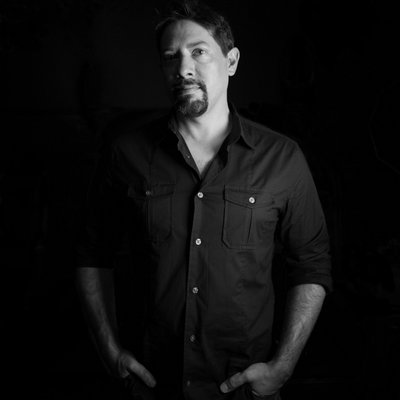 "Drum Fury Motion takes the percussive sounds I already loved, and turns them into a seemingly infinite amount of creative content. Hitting "randomize' often inspires me in ways I never would have thought of. From there, I can tweak that rhythm and/or sound to my hearts content and craft it into something unique for my project."
Cris Velasco
Film Composer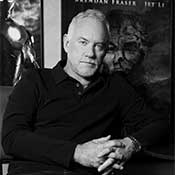 "A great addition to Drum Fury line with some fantastic sounds and grooves that will enhance any film score production! "
John Debney
The Jungle Book, The Greatest Showman, The Orville, Madden NFL 19, Ironman 2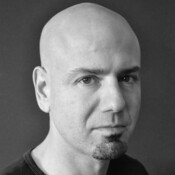 "DRUM FURY MOTION gets your percussion motor started quick and easy with great sounding presets. Spend just a few minutes more with Sample Logic's beloved surgical randomizer and you'll manifest unique combos of the provided elements. Spend an hour on a deep dive and you'll have a batch of perca-motion drivers that vibe like only you would. It is definitely going to be a regular player in my action cue templates."
Gerard Marino
Swordfish, The Matrix Reloaded, God of War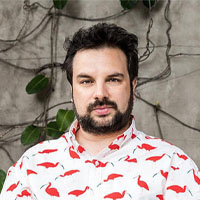 "Drum Fury Motion provides a fantastic blend of acoustic and cutting edge percussive sounds. Leafing through the vast array of presets is a fun place to start, but you can quickly go to a whole new level by tweaking the fx and mix, and the randomize button throws out highly interesting and useful options. It's got a sound of its own and I can see myself introducing this into my percussive pallet immediately. Highly recommended!"
David Buckley
Jason Bourne, The Town, The Good Guys, Call Of Duty: Ghosts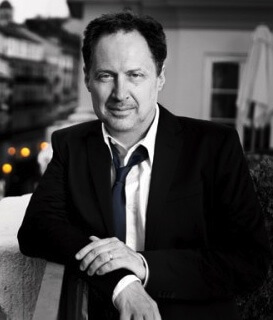 "What a GREAT instrument! I love it! It's the best of all worlds. Immediately satisfying and inspiring – therefore incredibly useful to get ideas going. But then there's a level of detail to be explored that's truly amazing – for that final performance! Great sounds – organic – natural – emotional! Great job guys!!"
Mark Isham
Argo, Blade, Crash, Warrior, The Conjuring, Cloak and Dagger