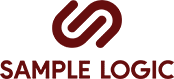 DRUM FURY
APOCALYPTIC DRUMS
At a glance
113 instruments
10.64 GB Sample Content / 35,149 Samples
Powerful Mastering Tools via Energizer and Polisher
Entirely streamlined interface
Built for full Kontakt retail 5.8.1 or higher
Essential parameter controls to shift keymap range to stack multiple instruments and create custom ensembles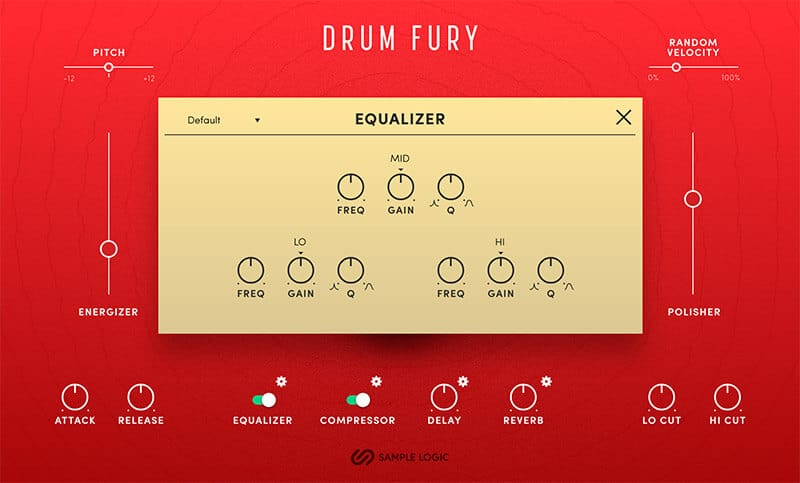 Ramin Djawadi
Game of Thrones, Westworld, Gears 5, Person of Interest, Tom Clancy's Jack Ryan
Drum Fury boasts an impressive collection of powerful percussion instruments and ensembles. It's assortment of highly playable, energetic presets sound crisp and punchy. These expertly crafted drum patches make for an ideal playing experience.
Sample Logic has largely succeeded in its intent to provide an uncluttered user interface with a minimal compromise in sound design tools… Kudos to Sample Logic for an excellent focus on a fine set of percussion.
If you are looking for a cinematic drum library that won't interrupt your creativity but reinforces it, look no further. When you need to work fast and you want your drums furious, this is it! Sample Logic has released an apocalyptic beast that will be heard in many epic films to come.
Steve Jablonsky
Transformers Movies, Deepwater Horizon, Lone Survivor
If I were to create a percussion library it would look a lot like DRUM FURY. The sounds are expertly recorded with a ton of different dynamic, tonal and mic options. And the interface is what I love to see…..big faders, big knobs, cleanly laid out. There will be no digging around for what I need with this fantastic UI. Great sounds, great UI, great instrument. Sample Logic have done it again.
Cris Velasco
God of War, Resident Evil 7: Biohazard, Bloodborne
In a virtual sea of percussion libraries, DRUM FURY has found a place in my template recently. No loops, and not over produced. It's just a well recorded library that sounds like the real thing, and it sits perfectly within the context of my orchestral arrangements.
Jesper Kyd
Assassin's Creed, Hitman, State of Decay, Unreal Tournament III
I love DRUM FURY! These deep sampled percussion instruments are very realistic and I was able to put this library to use right away. DRUM FURY has become an important part of my percussion toolkit.
Trevor Morris
2 time EMMY award wining composer
DRUM FURY is on point. Responsive under the fingers which inspires playability, euphonic in its recording and a simple yet tweakable GUI. Sounds big and Cinematic, just the way I like my drums
Tom Salta
Halo Series, Ghost Recon: Future Soldier, Killer Instinct Season 3
I'll be honest… I wasn't expecting any raised eyebrows while checking out yet another traditional percussion library… but DRUM FURY did it. Just when I thought I had my bases covered, DRUM FURY carved its way right to the top with more than a few amazing sounding instruments. This is the first percussion library I've heard that excels in both traditional and modern percussion, and will allow me to replace some of the staple instruments I've been using for decades. Hands down… this is Sample Logic's best percussion library.
Clinton Shorter
District 9, The Expanse, Pompeii
DRUM FURY is an extremely versatile percussion library that effortlessly delivers whatever drum sound I'm looking for. The Energizer and Polisher faders are especially good for shaping sounds and getting them to sit perfectly in the mix. I highly recommend it!
Jeff Rona
Brotherhood, God of War III
DRUM FURY is not just another big drum library. This is some of the best recorded, edited and programmed percussion I've come across. Instantly useable, even without a single additional plugin. This is a no brainer, "go to" percussion suite of the highest order. Amazing.
James Sizemore
The Hobbit: The Desolation of Smaug, The Hobbit: The Battle of the Five Armies
Just what I need for drums & percussion. DRUM FURY makes it easy to select from multiple mic positions to fit just the sound I'm looking for, while also containing some of the most innovative sounds I've ever heard in a percussion instrument
Gary Rottger
Songwriter, Arranger, Keyboardist and Producer
Love this library. The samples are clean and crisp with a nice dynamic range.The concert bass drum is deep and punchy. The Rubs and Rolls are KILLER! Taikos, Toms and more this is a great library to add to your percussion arsenal.
Benjamin Pinkerton
Dark Matter, Body of Truth, Lost Girl, The Detail
I'd buy this drum library for the thundering tom ensembles and the taikos!  Everything else in the library is gravy, and who doesn't love gravy.  The world percussion is great and the cinematic hits are awesome!  And that energizer knob is fantastically obnoxious…perfect for drums!
Charlie Clouser
SAW Franchise, Resident Evil: Extinction, Wayward Pines
Drum sounds are always a matter of taste, and the ones in DRUM FURY taste really good to me. With a wide variety of massive taikos and twangy darbukas and djembes alongside more conventional instruments like tympani and toms, there's a lot to choose from, and with the wide variety of mic positions it's easy for me to find distant, thunderous taikos and layer them with sharper toms to build massive drum parts. A great addition to my scoring template. Well done Sample Logic!
BUNDLE UP & SAVE!
DRUM FURY + DRUM FURY 2