AT A GLANCE
1,100+ sound sources & presets with a limitless number of sonic combinations
5.75 GB Sample Content (using lossless compression)
Dynamic tag-based preset browsing system with sort and load filters
Drag-and-drop user loading technology for custom based atmospheres
Advanced interactive waveform window for sample looping manipulation
Dual core sound morphing engine with A/B blending features
Infinite randomization engine for instant inspiration
Hot-swappable FX chain technology with the latest Kontakt FX inserts
FX animators & LFO integration for tempo-synced rhythmic sound sculpting
What is EMPYREAL AD?
EMPYREAL AD: THE ULTIMATE ATMOSPHERE DESIGNER
EMPYREAL AD is an advanced atmosphere designer, streamlined to be as creative and as easy to use as possible. For too long, manually designing quality atmospheres has been a painful and intricate process with much sample editing and layering of effects. Now you can use the EMPYREAL engine to bring your soundscapes to life with cutting edge tools. Use the huge number of supplied samples or drag-and-drop your own atmospheres. Adjust and animate loop points, playback direction and loop position with ease to create constantly evolving timbres that you'll never hear the same way twice. Add a host of FX and chains that can be animated on the fly for total creative freedom, all packed into a logical and ergonomic user experience. This means easy navigation with an efficient dual core sound engine geared perfectly for tempo-synced motion via LFOs, FX sequencers and an automatable blend mixer. With over 1,000 sounds and the ability to load your own samples, EMPYREAL is a virtual instrument environment that will become your new go-to for generating atmospheres without limits!
Crafting The Sound
CHOOSE OUR SOUNDS, OR YOURS —> REMIXED
For EMPYREAL AD the Sample Logic design team spent countless hours in research and development to build an engine not just for preset playback, but to help you conjure your own custom creations using the flexible EMPYREAL engine. It has never been easier to inject motion into your sounds with the ability to shape and automate never-ending variables. Taking performance beyond standard preset playback, the EMPYREAL engine has been built with the ability to drag your own custom samples into each sound core and let the engine perform magnificent transformations, making familiar sounds unrecognizable. Truly a remarkable feat of software engineering. 
The User Interface
INTERFACE ERGONOMICS 
For instant gratification, EMPYREAL makes it easy to achieve quick and dirty results, but with little effort take a deep dive into the engine's myriad of parameter pages to unleash its true core power. It all begins with the interface divided into 4 main sections that govern the two cores (A/B): Main, Edit, FX, Master. This provides an efficient management system for interacting with each core. Easily adjust the individual elements of either core and switch back and forth on the fly. Once you've set up the instrument to your needs, use the main view to access only the essential parameters, keeping your workflow clutter-free and streamlined. 
MAIN: The Main view is the central dashboard view, where you can blend between 2 atmospheres cores and change any of the major playback aspects of the instrument. With multiple preset browsers, swap out core presets, sound sources, or the entire main instrument preset. In love with a preset? Favorite it right inside the browser so you can revisit it at any time. The Main section is not only a home for your instrument, but a launching point to access the atmosphere's waveform parameters, core level FX and the master FX chain.
EDIT: The Edit view is where you can make in-depth adjustments with surgical precision. Tweak loop points, loop position, playback direction, volume, pan, tuning, filtering and envelopes. Most of these parameters can also be animated, for surprising playback characteristics. 
FX: The FX view offers up a host of powerful hot-swappable FX, powered by the latest features of Kontakt's internal FX engine, all fully integrated into the EMPYREAL. Along with the built-in FX chain presets and predesigned customizable animations, the creative possibilities are limitless.
MASTER: The Master view is where core A & B come together, with a customizable mastering FX chain to really make your sounds sparkle. Choose from more than 30 powerful mastering FX to polish your finalized atmosphere, making it mix-ready for any production. 
INTELLIGENT RANDOMIZATION
Generate your own unique atmosphere in less than a second! Simple to use, yet fiendishly potent, the randomization features of EMPYREAL will keep your creative juices flowing. Rapidly tap into trillions of starting point combinations with added creative FX. Simply arm the randomizable parameters that you need, then roll the dice. The interface's intelligent randomization technology will generate inspiring results on the spot, every time!
Instruments Categories
Acoustic Organic

Airy

Bright

Build Up

Dark – Scary

Deep – Sub

Detuned

Dissonant

Distorted – Edgy

Effectual

Ethnic – World

Euphoric –  Spiritual

Experimental – Chaos

Fast Motion 

Harmonic

Heavy

Hit Attack

Instrumental

Lite

LoFi – Noisy

Melodic

Metallic

Mixed Emotions

Mystery – Suspense

Pad-like

Panoramic Motion

Percussive 

Piercing 

Pulsing

Reverberant

Reversed

Rhythmic

Static Tone

Slow Attack

Slow Motion

Sweeping

Synthetic

Thick – Dense

Vocal
Technical Specifications
EMPYREAL AD includes 500 atmosphere samples, 1,102 core and instrument presets, resulting in a 5.75 GB sample library using Kontakt's lossless compression format. All samples are delivered at 44.1kHz/24-bit. 
SYSTEM REQUIREMENTS 
Full paid version of Kontakt, version 6.6 or higher.

Will not work in the free Kontakt Player!

Mac OS 10.13, or higher, i5, 4 GB RAM (6 GB recommended)

Windows 7, 8, or 10, Intel Core i5 or equivalent CPU, 4 GB RAM (6 GB recommended)

5.75 GB free disk space for EMPYREAL AD sample content
COMPATIBILITY (64-bit only)
Stand-alone • VST • (AU) Audio Units • AAX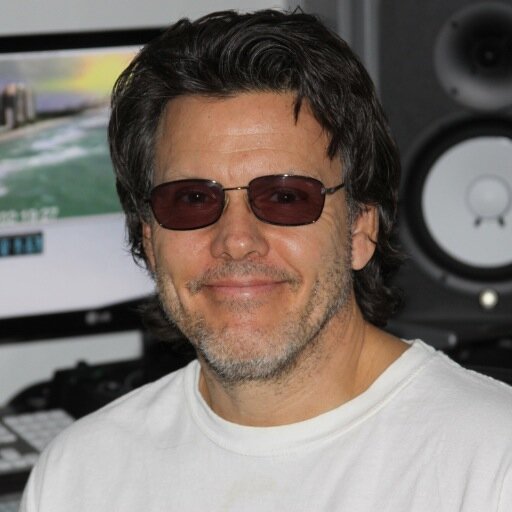 This is not just another drone/pad library. The sounds range from gentle to very intense and are constantly evolving. With a massive amount of presets and customization this is really a fantastic library.
Gary Rottger
Songwriter, Keyboardist, Arranger, Producer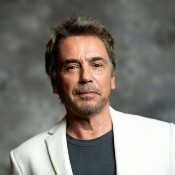 For a few years Sample Logic is producing first class instruments. They have changed the way we are able to produce music today. Once more Empyreal Ad is bringing a new palette of spectacular textures with an amazing sound quality. Thank you to the Sample Logic gang, we need you!
Jean-Michel Jarre
Legendary composer and electronic, ambient and new-age music pioneer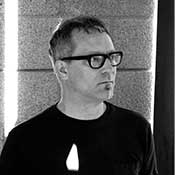 For horror, sci-fi, or any futuristic scoring project, EMPYREAL AD is packing some serious weight. The minimalist UI is crisp, clear, and lets me work quickly, and as with all Sample Logic libraries, the sound sources are inspiring and extremely hi-fi. Galactic shimmers, alien soundscapes, planet-crushing drones – they're all in there. It's a great tool for evocative scoring with a touch of evil when needed… just what the doctor ordered!
Charlie Clouser
SAW, Wayward Pines, Numb3rs, Resident Evil: Extinction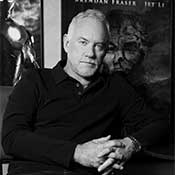 An incredible toolbox of organic and otherworldly sounds, perfect for the contemporary film composer. Thanks guys!
John Debney
The Jungle Book, The Greatest Showman, The Orville, Madden NFL 19, Ironman 2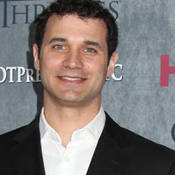 Empyreal covers a lot of ground with rich atmospheres ranging from cerebral to emotional, organic to synthetic. Washes of color and abundant sound-sculpting tools make for a powerful atmosphere designer.
Ramin Djawadi
Game of Thrones, Westworld, Person of Interst, Tom Clancy's Jack Ryan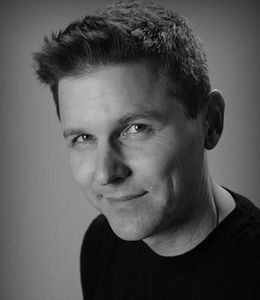 With Empyreal AD, I am able to quickly find inspiring and fresh sonic material for my cues. The ease and flexibility of the engine makes Empyreal AD a solid tool for my compositional needs
Danny Lux
My Name is Earl, Grey's Anatomy, Dawson's Creek, Sabrina, The Teenage Witch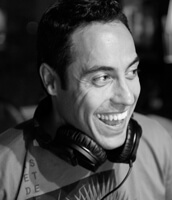 I love creating music with unique and fresh textures. I also like instruments that are quick and easy to navigate as well as easy to edit and customize. Empyreal AD covers all these bases and more, giving me a brand new set of well organized and varied pads and textures that will inspire me for years to come. The big bonus being that I can drag in my own audio and instantly create my own original textures.
Tom Salta
Killer Instinct, HALO: Combat Evolved, Ghost Recon Advanced Warfare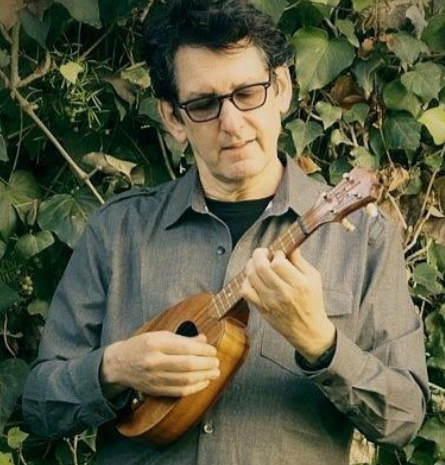 EMPYREAL AD is an exciting and adventurous addition to my tools of the trade! It's not your usual sound library. Some of these patches could take you into a unique writing space.
David Schwartz
Arrested Development, Reaper, Deadwood, Rules of Engagement