Gamelan capabilities
GAMELAN includes over 750 soundsources, 700 soundcores, 1,700 instruments, and a 14 GB compressed sample library using Kontakt's lossless sample storage compression. All samples were recorded at 88.2kHz and are delivered at 44.1kHz/24- bit.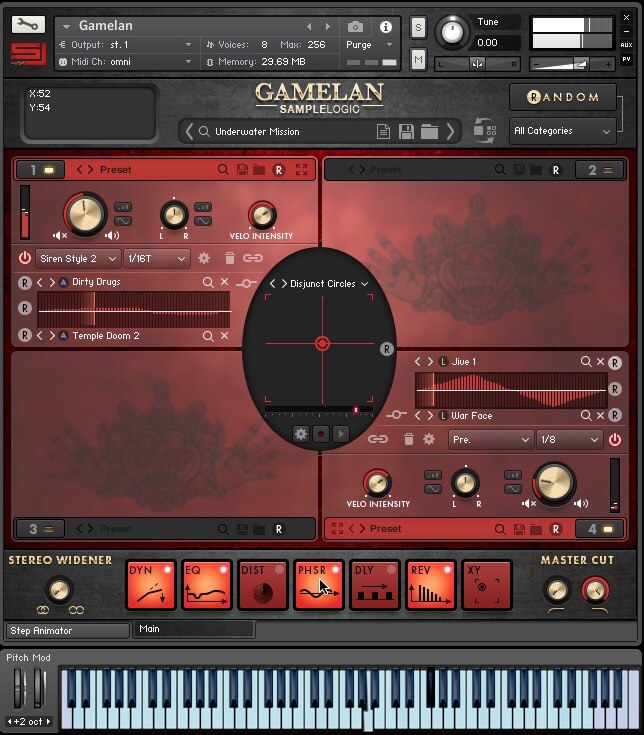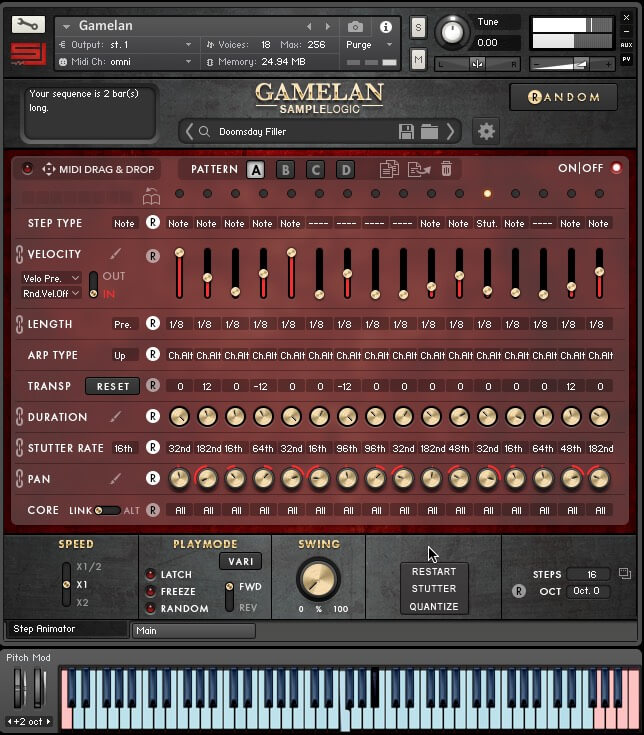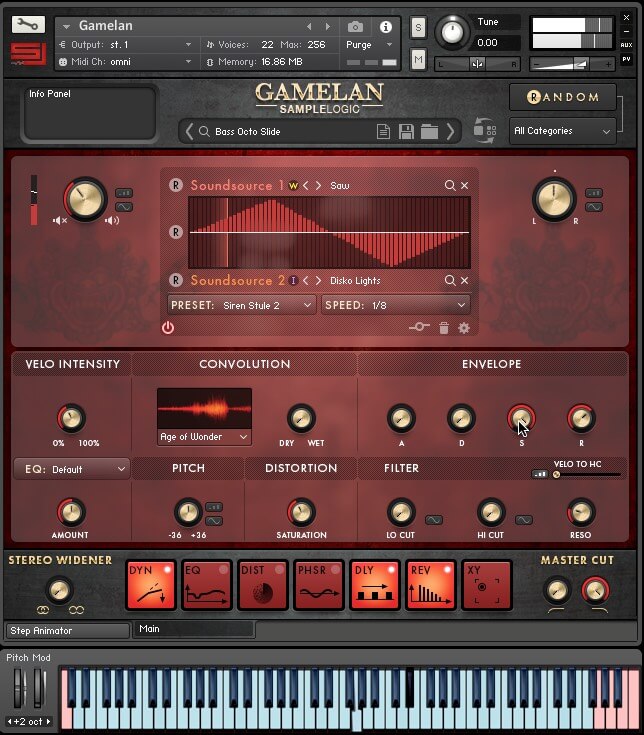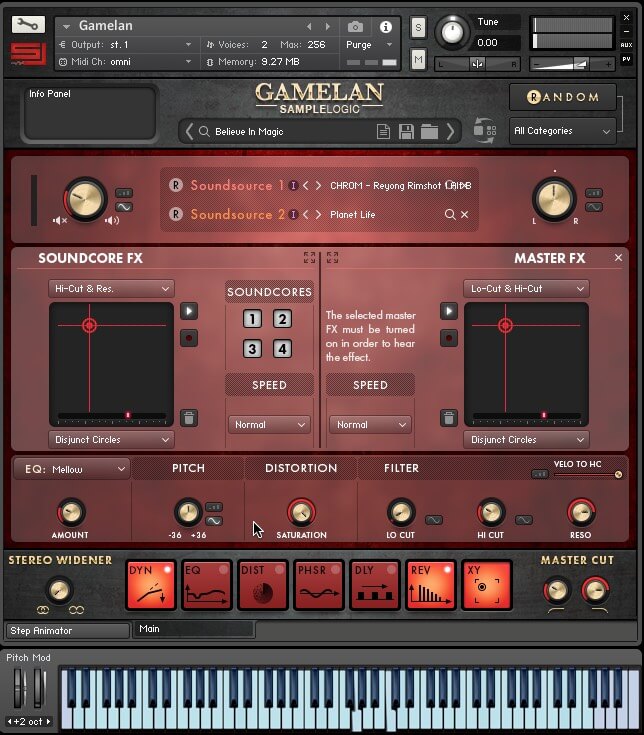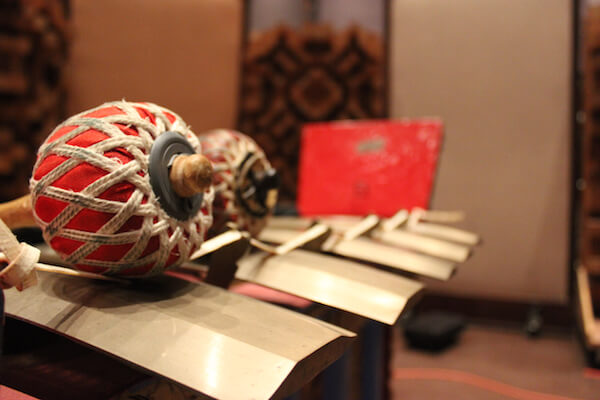 PACKED WITH 14GB OF CONTENT AND OVER 1,700 STUNNING PATCHES
Compatible with Kontakt Player, GAMELAN weighs in at over 14GB and features a diverse library of 1,700 patches which are divided into the following categories:
421 Atmospheres (58 Bizarre, 97 Dark ­ Mysterious, 71 Electronic ­ Effectual, 87 Mixed Emotions, 28 Stingers, 79 World Organic) ­
316 Instrumentals (55 Arpeggiated, 104 Organic, 74 Synth, 82 Traditional) ­
322 Loops (84 Action Packed, 120 Electronic ­ Effectual, 51 Pop Hop, 56 World Organic) ­
368 Percussives (31 Arpeggiated, 11 Hit Ensembles, 266 Impacts, 17 Traditional, 42 Transitions)
260 Multi Cores (34 Atmospheres, 71 Instrumentals, 53 Loops, 47 Percussives
The following 25 Balinese Gamelan instruments were recorded in 24 bit / 88.2kHz, then morphed and mutated to create the content for GAMELAN:
Instrumental:
Grantang, Jegogan, Jublag, Kajar, Kantilan, Kempli, Pemade, Penyacah, Reyong, Suling, Trompong & Ugal
Percussive:
Cedugan Wadon, Cedugan, Ceng Ceng, Gentorag Chime, Gong, Gupekan Wadon, Gupekan, Kempur, Klentong, Krumpungan Wadon, Krumpungan, Rebab & Vocalese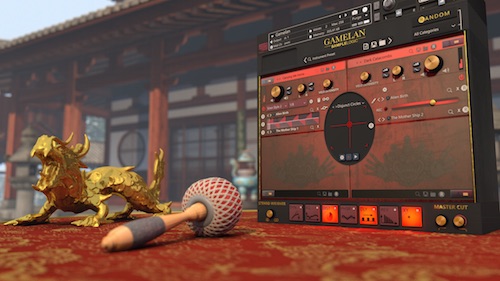 COMBINE UP TO 8 SEPARATE SOUND SOURCES FOR UNLIMITED NEW SOUNDS
Explore unlimited possibilities within GAMELAN by combining atmospheres, instrumentals, percussives, and loops within a single, easy ­to use interface. Mix up to 8 unique "soundsources" while retaining nuanced control over each sound, to create massive ambiences, crushing impacts, complex loops, soaring leads or even stacked multis with all of the above triggered by a single note. Alternatively, simply use one of the thousands of included preset instruments!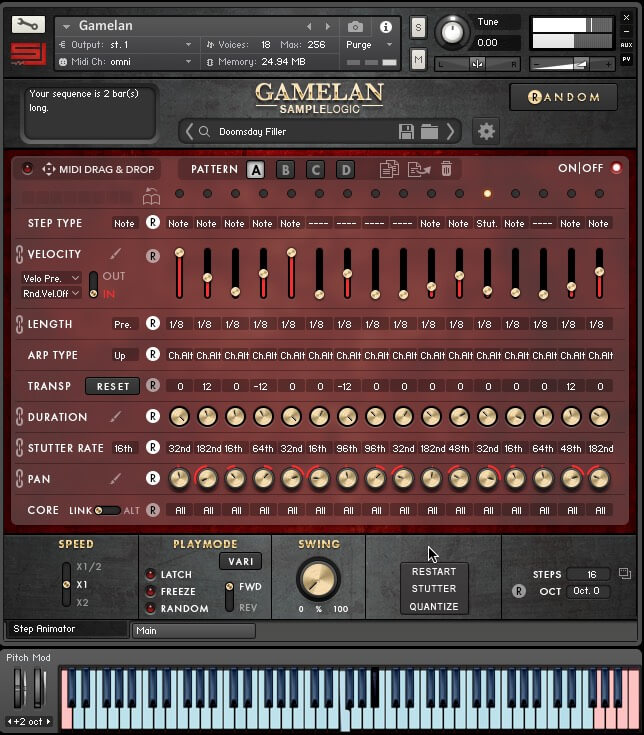 AN INTUITIVE INTERFACE OFFERING POWERFUL CONTROL OVER EACH SOUND
Start from the simplest seed element of a sound and work outward with GAMELAN's intuitive interface. All Soundsources are loaded into a "Soundcore" ­ each Soundcore is capable of playing back two soundsources simultaneously and is packed with powerful FX including reverb, delay, convolution, filters, distortion, and much more. Take your creation even further by using up to 4 Soundcores simultaneously, allowing you to create infinite blends of up to 8 soundsources at once. In addition, Master FX can be applied to all soundcores, to create truly impressive results. Don't have enough time to build your own? No problem. GAMELAN includes over 780 soundsources, 700 soundcore presets, 1,400 single core instrument presets, and 260 ready­ to ­use multi­ core instrument presets giving users over 2,400 trillion sonic combinations to work with.
ENDLESS POSSIBILITIES WITH UNLIMITED RANDOMIZATION
GAMELAN utilizes Sample Logic's intelligent randomization technology to allow users to quickly and easily randomly generate epic­ sounding presets at the click of a button. These powerful randomization options allow the user to specify the types of sounds and settings to be selected from during the randomization process. Want to create an atmosphere instrument on the fly? Use the drop down menu to select atmospheres. Do the same to select from instrumentals, percussives, and loops, or throw caution to the wind and select from all categories at once. This function is great for building multi­stacked instruments and is sure to fire up your creativity!
WORLD-CLASS SEQUENCING AND ARPEGGIATION
Keeping with Sample Logic's tradition of innovation, GAMELAN includes the acclaimed Step Animator sequencing engine, bringing world­class arpeggiation and sequencing to your fingertips. Using the Link/Alt mode you can select individual soundcores to be triggered by each step of the Step Animator while unselected soundcores sustain!
TECH SPECS
GAMELAN includes over 750 soundsources, 700 soundcores, 1,700 instruments, and a 14 GB compressed sample library using Kontakt's lossless sample storage compression. All samples were recorded at 88.2kHz and are delivered at 44.1kHz/24- bit.
System Requirements
Requires Kontakt 5 Player (free) or Kontakt Retail (sold separately) Version 5.5 or higher
Mac OS X 10.8, 10.9, or 10.10 (latest update), Intel Core Duo, 2 GB RAM (4GB recommended)
Windows 7/8 (latest Service Pack, 32/64 Bit), Intel Core 2 Duo or AMD Athlon 64 X2, 2 GB RAM (4GB recommended)
14 GB free disk space for GAMELAN sample content
1 GB free disk space for Kontakt 5 Player
Compatibility
Stand-alone
VST
Audio Units
RTAS (Pro Tools 9 + 10); AAX Native (Pro Tools 10 or higher); 64-bit AAX plugins (Pro Tools 11)
CoreAudio
ASIO
WASPI
What the pros say about Gamelan
GAMELAN is full of the kind of stuff the name would suggest, but it's so much more. Besides tons of melodic struck metal percussion, which I use a lot, GAMELAN has acres of organic pads, insistent rhythms, and downright strange ambiences. The user interface is very complete and clear, and the selective randomize functions can give me fresh and inspiring sounds instantly. Definitely modern, and with a wide vocabulary, GAMELAN fits right in. Highly recommended!
I have used plenty of gamelan instruments in my work before, but they have always been very traditional and hard to actually use when I just need a bit of that Indonesian sound. Sample Logic's new GAMELAN library is a much easier and more creative way of adding these colors to your compositions. The sound is quite unique and inspiring, and I can see using this library in all sorts of projects!
GAMELAN is yet another inspiration filled release from Sample Logic. From the moment I started calling up all the different presets, I was transported to a magical musical place!
Sample Logic has done it again! GAMELAN represents a new benchmark in deep organic / hybrid sampling including highly advanced creative tools, perfect for any genre. It is firmly in my template.
Sample Logic has definitely distinguished themselves from the pack by offering libraries that not only sound awesome but that also have a unique, underlying sonic and musical signature that is a key reason to their success.
This is the most amazing virtual instrument I've ever used. – Awarded 5 out of 5 stars