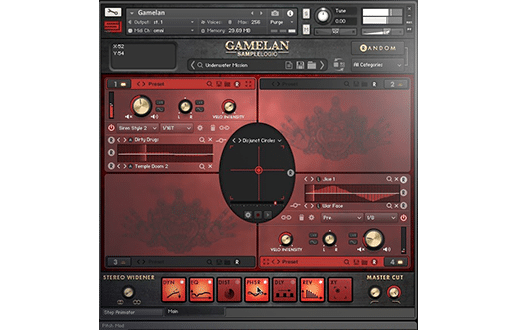 GAMELAN
$299.99
GAMELAN is where world instruments meet hybrid sample synthesis. 25 world­class Balinese Gamelan instruments have been morphed and mutilated by Sample Logic to create a stunning collection of cinematic quality atmospheres, inspirational melodic instruments, thundering percussive impacts and twisted loops which are guaranteed to inspire.
Out of stock
GAMELAN CAPABILITIES
GAMELAN includes over 750 soundsources, 700 soundcores, 1,700 instruments, and a 14 GB compressed sample library using Kontakt's lossless sample storage compression. All samples were recorded at 88.2kHz and are delivered at 44.1kHz/24- bit.