540+ sound sources & presets (multi sampled) with a limitless number of sonic combinations
13 GB Sample Content (using lossless compression)
Dynamic tag-based preset browsing system with sort and load filters
Advanced interactive waveform window for sample start manipulation
Dual core sound morphing engine with A/B blending features
Infinite randomization engine for instant inspiration
Hot-swappable FX chain technology with the latest Kontakt FX inserts
FX animators & LFO integration for tempo-synced rhythmic sound sculpting
What is GENESIS – Pads in Motion?
GENESIS – Pads in Motion: The Ultimate Pad Instrument Designer
GENESIS takes the pain out of pads, with sounds as silky-smooth as its streamlined design process. This advanced pad instrument creates pads nimbly and simply. Gone are the days of painstakingly processing, editing and layering samples to make your perfect pad…GENESIS is here to save the day! Create rich and unique pads at the click of a button generating bespoke instruments that come to life. GENESIS does the heavy lifting for you with cutting edge tools and a vast collection of source sounds for all styles of music production. Use the huge number of multi sampled instruments to create constantly evolving timbres that you'll never hear the same way twice. Sprinkle in a myriad of FX and chains that can be animated on the fly for total creative freedom, all packed into a logical and ergonomic user interface. Navigate the sub-sections of GENESIS with ease, to create dual core sounds all tempo-synced via LFOs, FX sequencers and the automated core blender. With 200 sound sources and hundreds more core presets, GENESIS is the only virtual instrument solely focused on the art of pads with limitless combinations of sounds, FX and animations. GENESIS is your new go-to for perfect pads and the only pad designer you will ever need.
Crafting The Sound
THE COMPLETE PAD COLLECTION
GENESIS curates a wide variety of genuinely useable and musical sound sources, spanning a multitude of sonic timbres. This collection encompasses multi sampled instruments with boundary-busting variety. Organic textures are at the forefront, but GENESIS goes further; combining wind & string ensembles, vocals, keyboards and synths (to name just a few) into one complete collection. These initial sounds are just the beginning, with the Sample Logic design team spending countless hours in research and development to push the playback engine to the max. Conjure custom creations with the GENESIS engine, resulting in pads that truly inspire; rich orchestral ensembles, blissful motionscapes, otherworldly synths and incredible sound designed ambiences. Inject motion into your sounds with animations and never-ending variables. Pads are the foundation of great music productions, so let GENESIS motivate and inspire you.
The User Interface
INTERFACE ERGONOMICS
GENESIS makes creative design easy to achieve, instantly generating quick and dirty results on command… but you can also dive deep into the engine's array of parameter pages to unleash its true power. Four main interface sections (Main, Edit, FX & Master) and a dynamic preset browser mould the two parallel core engines providing an efficient management system for interacting with each core independently. Easily adjust the individual elements of either core and switch back and forth on the fly. Once you've set up the detailed instrument options to your taste, flick back to the main view to access only the essential parameters, keeping your workspace streamlined and clutter-free.
MAIN: A central dashboard where you can blend between two pad cores and change any of the major playback aspects of the engine. Not only a home for your instrument, the Main section is a launchpad to access presets, performance parameters, core FX and the master FX chain.
EDIT: Displays an overview of the pad source where you can tweak its sample start, volume, pan, tuning, filtering, LFOs and envelopes.
FX: Tap into a host of powerful hot-swappable audio FX, powered by the latest features of Kontakt's internal FX engine, all fully integrated into GENESIS. Built-in FX chain presets and predesigned customizable animations make for limitless creative possibilities.
MASTER: Where the cores come together, routing through a customizable mastering FX chain to really make your sounds sparkle. Choose from more than 30 powerful mastering FX to polish up your pads to get them production ready.
INTELLIGENT RANDOMIZATION
Generate your own unique pad evolutions in less than a second! Simple to use, yet gloriously potent, the randomization features of GENESIS will push you to become a more inventive musician. Rapidly tap into trillions of starting point combinations with added creative FX. Simply arm the randomizable parameters that you need, then roll the dice. The interface's intelligent randomization technology will generate inspiring results on the spot, every time!
Instruments Categories
·     Acoustic Organic

·     Airy

·     Ambient

·     Analog

·     Bells

·     Brass

·     Bright

·     Deep – Low End

·     Detuned

·     Dissonant

·     Distorted – Edgy

·     Echoing

·     Effectual

·     Evolving

·     Experimental

·     Fast Motion

·     Hard Attack

·     Hybrid – Industrial

·     Keys

·     Lead

·     LFO

·     Lite

·     LoFi – Noisy

·     Metallic

·     Orchestral

·     Panoramic

·     Percussive

·     Pulsing

·     Slow Attack

·     Slow Motion

·     Strings

·     Sweeping

·     Synthetic

·     Thick – Dense

·     Vintage – Classic

·     Vocal – Vox

·     Warm – Rich

·     Wet – Reverberant

·     Woodwinds
Technical Specifications
GENESIS – Pads in Motion includes 200 multi sampled pads (6,347 samples), 540 core and instrument presets, resulting in a 13.42 GB sample library using Kontakt's lossless compression format. All samples are delivered at 44.1kHz/24-bit.
SYSTEM REQUIREMENTS
Full paid version of Kontakt, version 6.7.1 or higher. Will not work in the free Kontakt Player!
Mac OS 10.14, or higher, i5, 4 GB RAM (6 GB recommended)
Windows 10, or higher, Intel Core i5 or equivalent CPU, 4 GB RAM (6 GB recommended)
13 GB free disk space for GENESIS – Pads in Motion sample content
COMPATIBILITY (64-bit only)
Stand-alone • VST (AU) • Audio Units • AAX •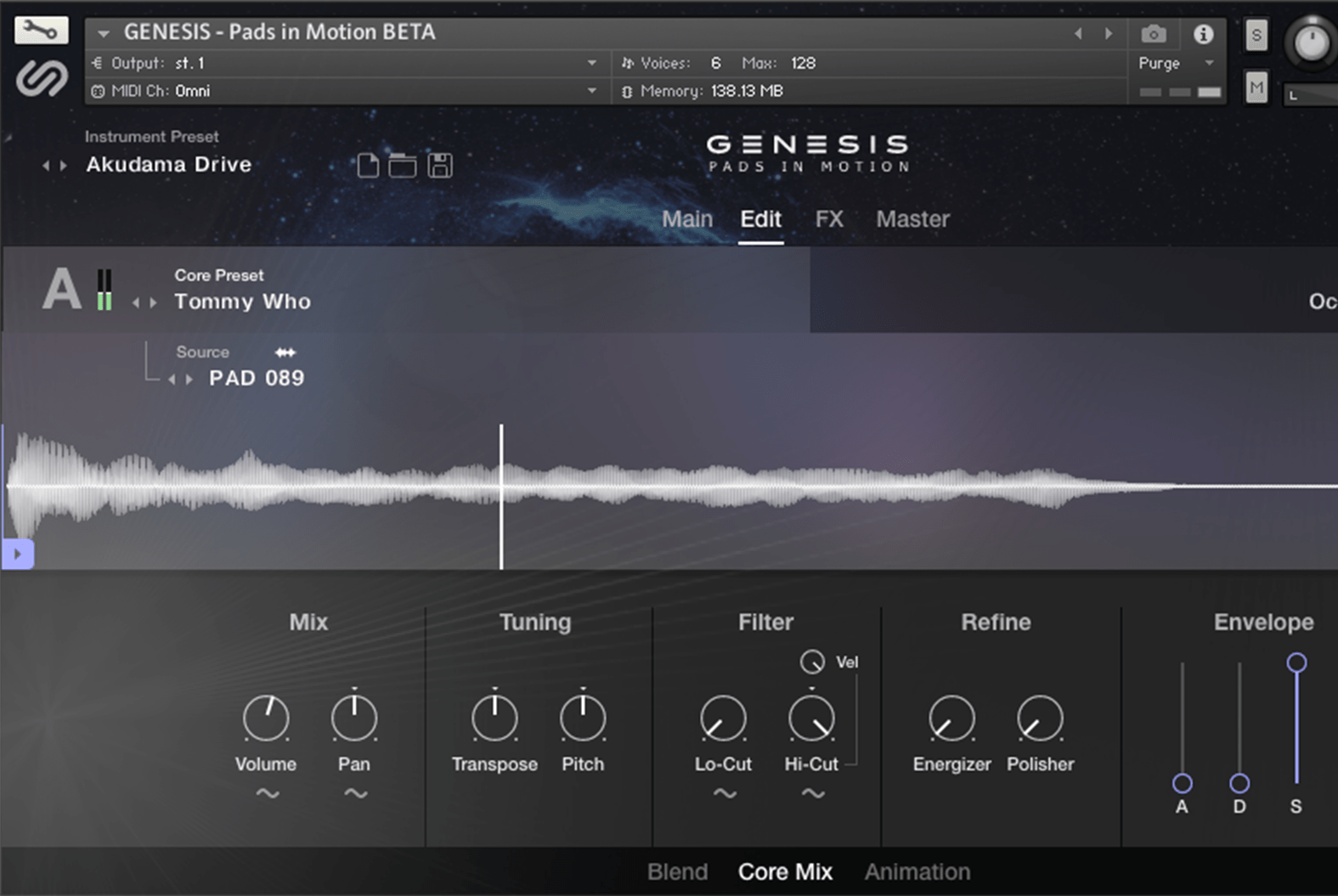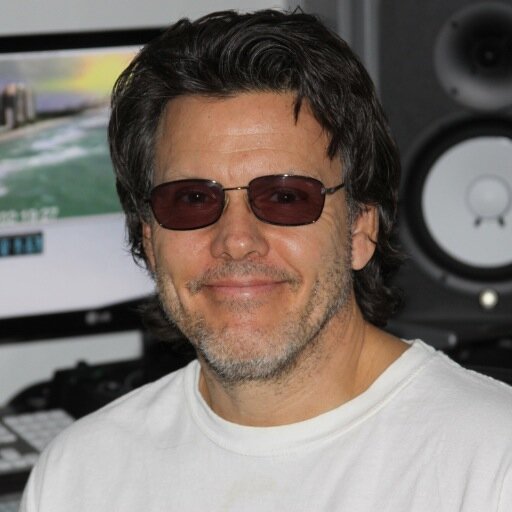 Sample Logic nailed this one. This library has a multitude of rich cinematic sound scapes, undulating rhythmic pads, and unnerving distorted patches that will enhance any composition.  This is the ultimate "Pad" library.  Nice work Sample Logic!
Gary Rottger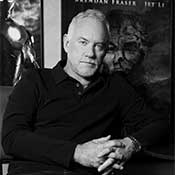 Genesis Pads In Motion is a great asset to bridging the gap between retro and modern perfect for today's film scoring with the split layout adding to the playability and accessibility of these sounds!
John Debney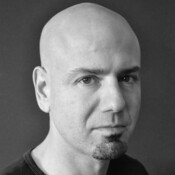 Genesis could be called the "Jeet Kune Do" of pad plug ins, in that it adopts what is useful from existing pad-based instruments but discards their confusing bloat. The raw material is a deep and capable catalog of modern and classic building blocks. The surgically targeted randomization feature empowers quick custom patch generation that is actually LISTENABLE.
Gerard Marino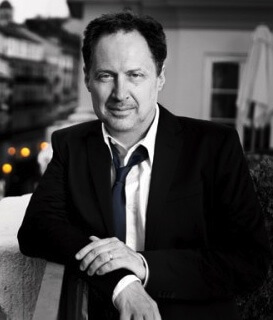 This is a GREAT instrument!! So inspiring! I can immediately come up with all sorts of music. Absolutely one of the best virtual instruments I've ever worked with! Love the immediacy of it! Next to NO learning curve! Just set it up and create! It's a perfect tool for the way I think and write!
Mark Isham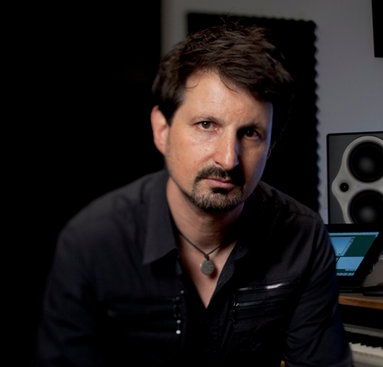 Genesis is a super well made instrument with an incredible diversity of evolving colors and textures. I love how quickly you can take any of the many, many presets and with a few twists, make it your own. Genesis will be used again and again.
Jeff Rona