A World Of Guitars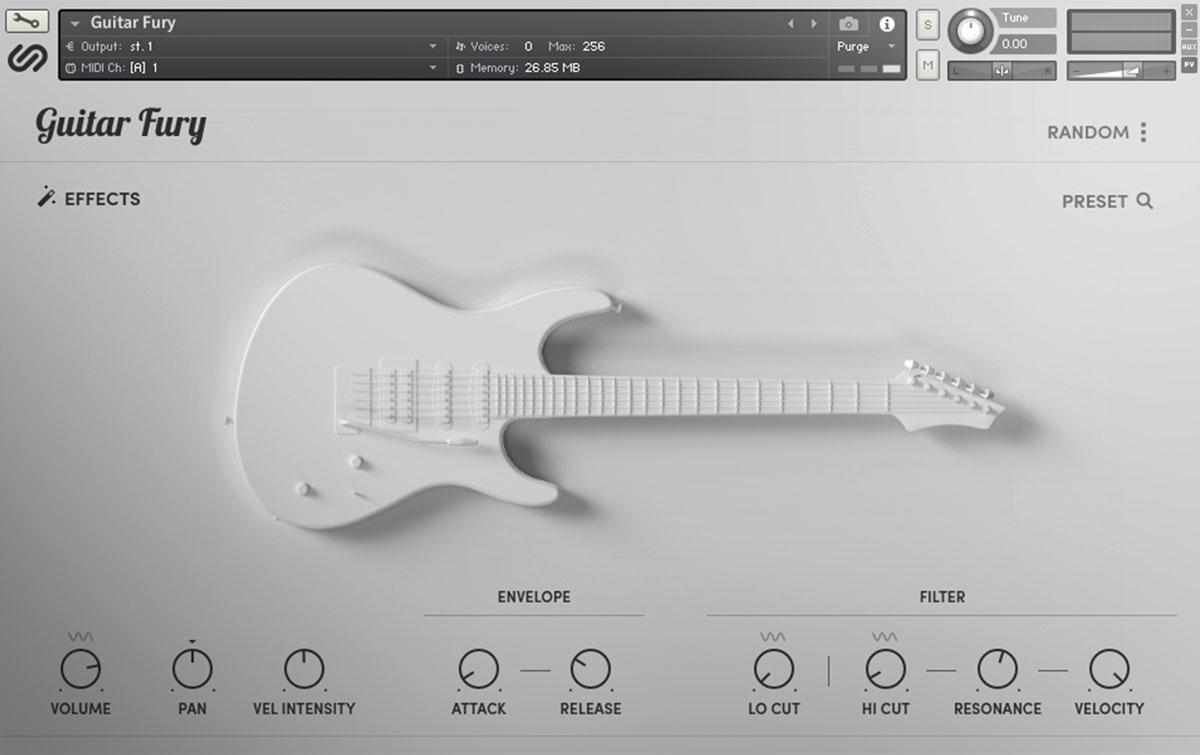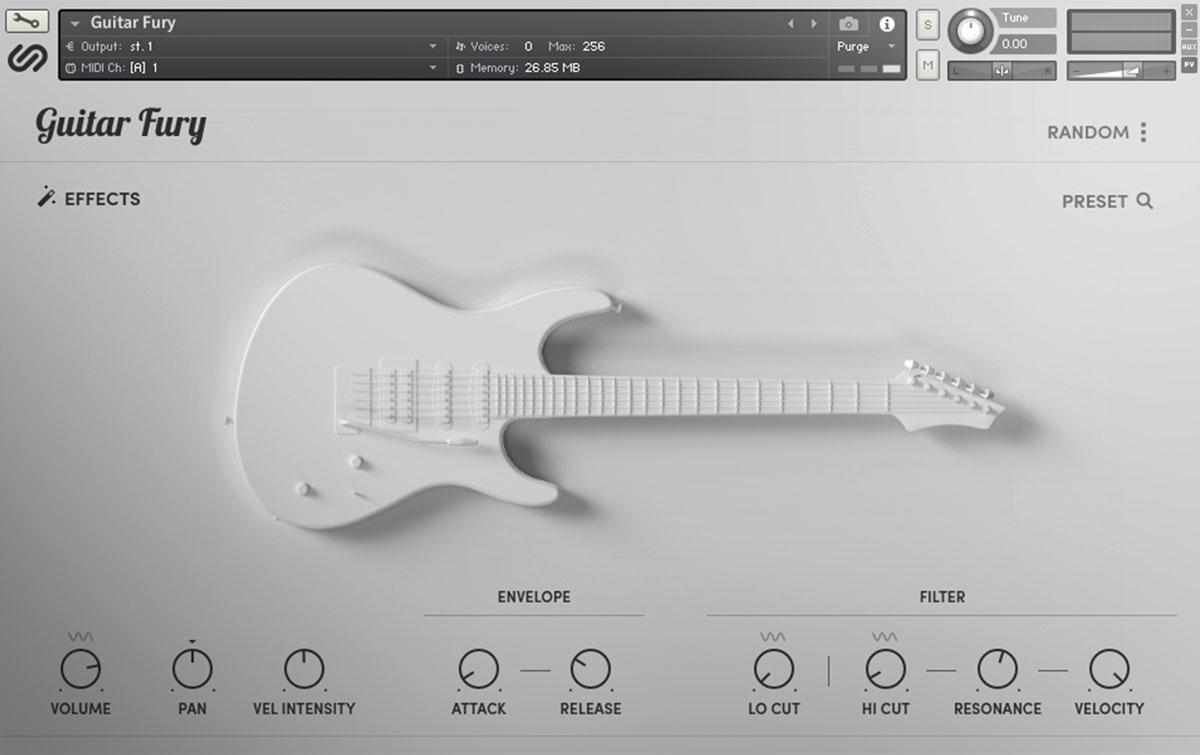 Guitar Fury – INSTRUMENTS IN ACTION
Guitar Fury – BEHIND THE SCENES
Guitar Fury with Jordan Rudess
AT A GLANCE
594 Instruments & Presets
43 GB Sample Content
Made entirely from multi-sampled guitar instruments
Dynamic meta-tag browsing system
Hot-swappable effects chain technology
Randomization refined for instant and creative inspiration
Streamlined User Interface for stress free composing
WHAT IS GUITAR FURY?
BRING OUT YOUR NEW AXE
GUITAR FURY is an extensive 43 GB collection of nearly 600 multi-sampled guitars and guitar-inspired instrument presets. This is cinematic diversity at its finest, featuring multi-sampled performances captured by guitar impresario Steve Ouimette and programmed to perfection by the Sample Logic team. Think you know guitar libraries? Think again! GUITAR FURY is no traditional multi-sampled guitar library. It goes far beyond with every preset meticulously produced and dressed in glorious creative effects, resulting in a cinematic sound that blurs the line between music and sound design. From this massive virtual instrument arises a straight to the point user driven musical tool designed with a fresh and modern easy-to-use interface.
CRAFTING THE SOUND
AN EVOLUTION IN VIRTUAL GUITARS
Evolving out of Sample Logic's comprehensive family of cinematic guitars content rises an instant powerhouse virtual instrument based on recordings by composer, multi-instrumentalist, and producer Steve Ouimette. Forging deep into the depths of his extensive and rare collection of guitars, Steve applied his unparalleled knowledge and adventurous playing styles to capture an incredible range of guitars and other strung exotics. These range in scope from acoustic and electric guitars, bass guitars, baritones, ukuleles, a Puerto Rican cuatro, Marx-O-Chime, Dobrotron, Purgatory Hill Harp, to one-off string instruments such as the Ouija Board and Cigar Box Guitar, and many more. From these magical recording sessions that originally debuted in Cinematic Guitars motions, emerged a wide range of new and original organic-acoustic and electrified multi-sampled virtual instruments, morphed and sculpted by the Sample Logic team into breathtaking cinematic guitars perfect for any music production.
| | | |
| --- | --- | --- |
| Acoustic – Organic | Electronic – Effectual | Plucked |
| Ambient | Evolving | Pulsing |
| Bass | Fast Motion | Punchy |
| Bell-like | Heavy | Reversed |
| Bowed | Hybrid – Industrial | Short – Staccato |
| Bright | Lead | Slow Attack |
| Chordal – Melodic | Lite | Slow Motion |
| Clean | Metallic | Sustained – Long |
| Deep – Low End | Muted | Sweeping |
| Detuned | Mono | Synth |
| Dissonant | Noisy – LoFi | Traditional |
| Distorted – Edgy | Pads | Wet – Reverberant |
| Dry | Panoramic | Wild – Stutter |
|   |   |   |
THE USER INTERFACE
VERSATILITY AND PERFORMANCE
GUITAR FURY combines performance and efficiency with exceptional content resulting in streamlined creativity. The idea was to create interface controls around simplicity yet packed with the power tools to instantly shape the sound to your liking. With the intuitive user interface the connection between you and your guitars has never been more direct. This streamlined approach puts the user experience at the forefront for fast and easy performance. Produce your sound without losing your way in the interface. Tailored sound shaping effects and parameters within the main window provide total control for broad-stroke composition while smart pop-up menus allow for deep sound sculpting effects, LFOs and effect animators! Start producing music without excessive clicking.
MAXIMUM UTILITY
Time is money and deadlines have never been tighter, thus Sample Logic has gone to great lengths to save you time and frustration with GUITAR FURY. Finding the perfect sound quickly and easily is vital, so efficiency defines every step of the interface. Locating sounds and presets is a breeze using the multi-tag browser system. Each instrument preset is tagged with descriptive genre driven tags. From there, favorite presets to save them for future use – even when you close and reopen the instrument! The browser is a one-stop solution for choosing, customizing and performing dynamic instrument presets.
SAVE TIME RANDOMIZE
In a hurry? Sample Logic has equipped the GUITAR FURY interface with streamlined randomization, allowing you to rapidly generate a multitude of new presets. Simply set your parameters and click the random button to unlock unleash inspiration. The interface's intelligent randomization technology will generate creative results on the spot, every time!
TECHNICAL SPECIFICATIONS
GUITAR FURY includes 594 sampled instruments and presets, including a 43 GB sample library (over 33,000 audio samples) using Kontakt's lossless sample storage compression. All samples are delivered at 44.1kHz/24-bit.
SYSTEM REQUIREMENTS
Full paid version of Kontakt, version 5.8.1 or higher. Will not work in the free Kontakt Player!
Mac OS X 10.11, i5, 4 GB RAM (6 GB recommended)
Windows 7, 8, 10, Intel Core i5 or equivalent CPU, 4GB RAM (6 GB recommended)
43 GB free disk space for GUITAR FURY sample content
COMPATIBILITY (Mac 64-bit only; Windows 32/64-bit)
Stand-alone
VST
(AU) Audio Units
AAX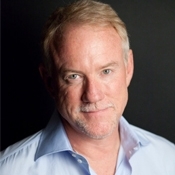 Guitar Fury is the answer to everything from classic guitar sounds to exciting new hybrid textures in an inspiring and easy-to-use bundle! It sounds great 'out of the box' and the 'Random' feature adds an extra layer of experimentation to the instrument. A definite win!
John Debney
The Jungle Book, The Great Showman, The Orville, Madden NFL 19, Iron Man 2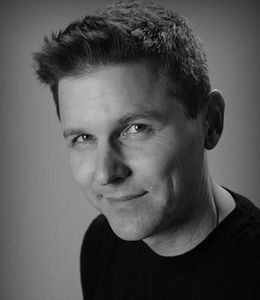 Guitar Fury's clean simple interface paired with edgy organic and synth-like well recorded instruments make it great color pallet for TV/Film scoring. For me this adds an unusual and unique guitar pallet to my template. The instrument patches are what sets this instrument apart from ordinary guitar and bass libraries.
Danny Lux
Grey's Anatomy, Manifest, Halloween: Resurrection, Halloween II, NYPD Blue, The Bachelor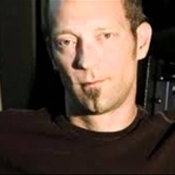 Sample Logic's GUITAR FURY is yet another great addition to my template, with a huge variety of realistic guitars ranging from basses both grungy and clean, electric guitars from the familiar to the exotic, e-bow and gizmotron articulations, and a tasty selection of acoustic treats…
Charlie Clouser
SAW, Wayward Pines, Numb3rs, Resident Evil: Extinction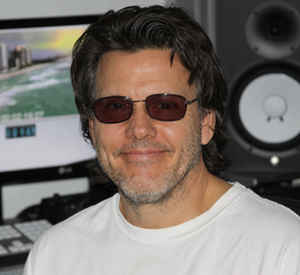 Sample Logic does it again with this very useful library that compliments your compositions with that "modern" guitar sound. Love the backward presets!
Gary Rottger
Songwriter, Keyboardist, Arranger, Producer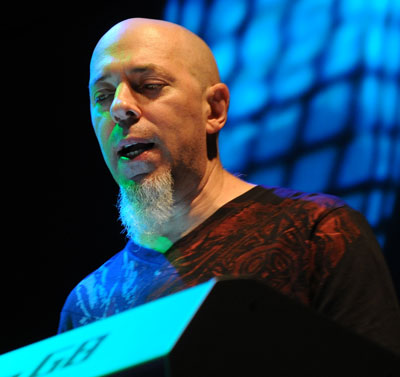 With Guitar Fury be prepared to enter an endless sonic landscape which is all based around a wide range of guitar tones. I was amazed and inspired by the scope of this product!
Jordan Rudess
Keyboardist for Dream Theather