HAVOC: Trailer
Tools of destruction: Transform the tools of your trade!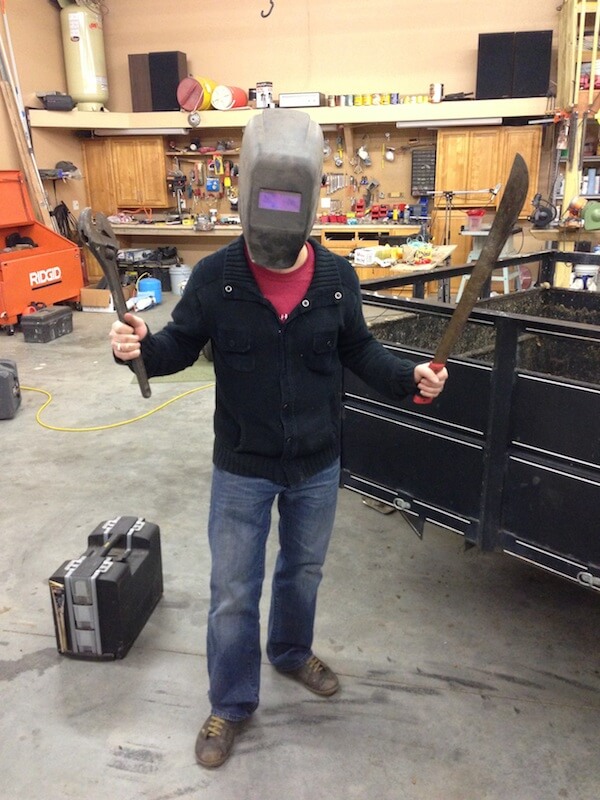 Transform the tools of your trade!
HAVOC is the ultimate cinematic percussive suite of over 850 instruments and multis that will transform the tools of your trade. The HAVOC sample collection has been derived from hundreds of industrial machines, farm tools, everyday auto body parts and gears, all recorded in a massive multi-car garage. Each sample was recorded, processed, manipulated, morphed and then programmed creatively utilizing Sample Logic's award-winning user interface controls. Geared for film, TV, game composers, and sound designers, HAVOC takes cinematic percussion to an entirely new level.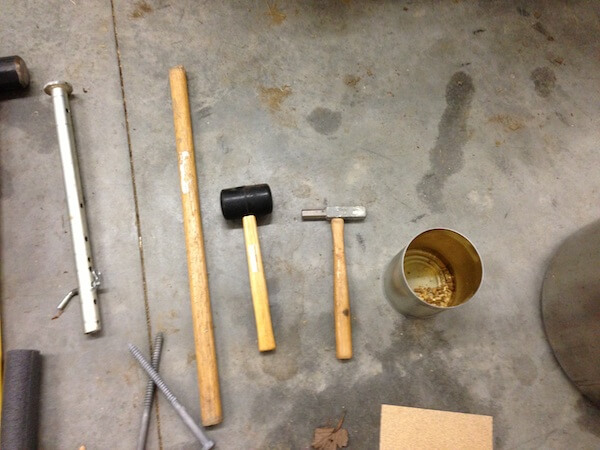 Recorded in a massive multi-car garage!
Wood, plastic, metal, and glass are among the many organic materials used, twisted, and morphed into HAVOC. From saws and chains, to buckets and drills, anything and everything one would find inside a garage was recorded. Why not bring these tools to the recording studio? Instead, HAVOC brings the recording studio to the garage. Everything was recorded in their natural habitat (a massive 24-car garage), the result of which was amazing acoustics and natural reverbs culminating in bigger and more cinematic sounds!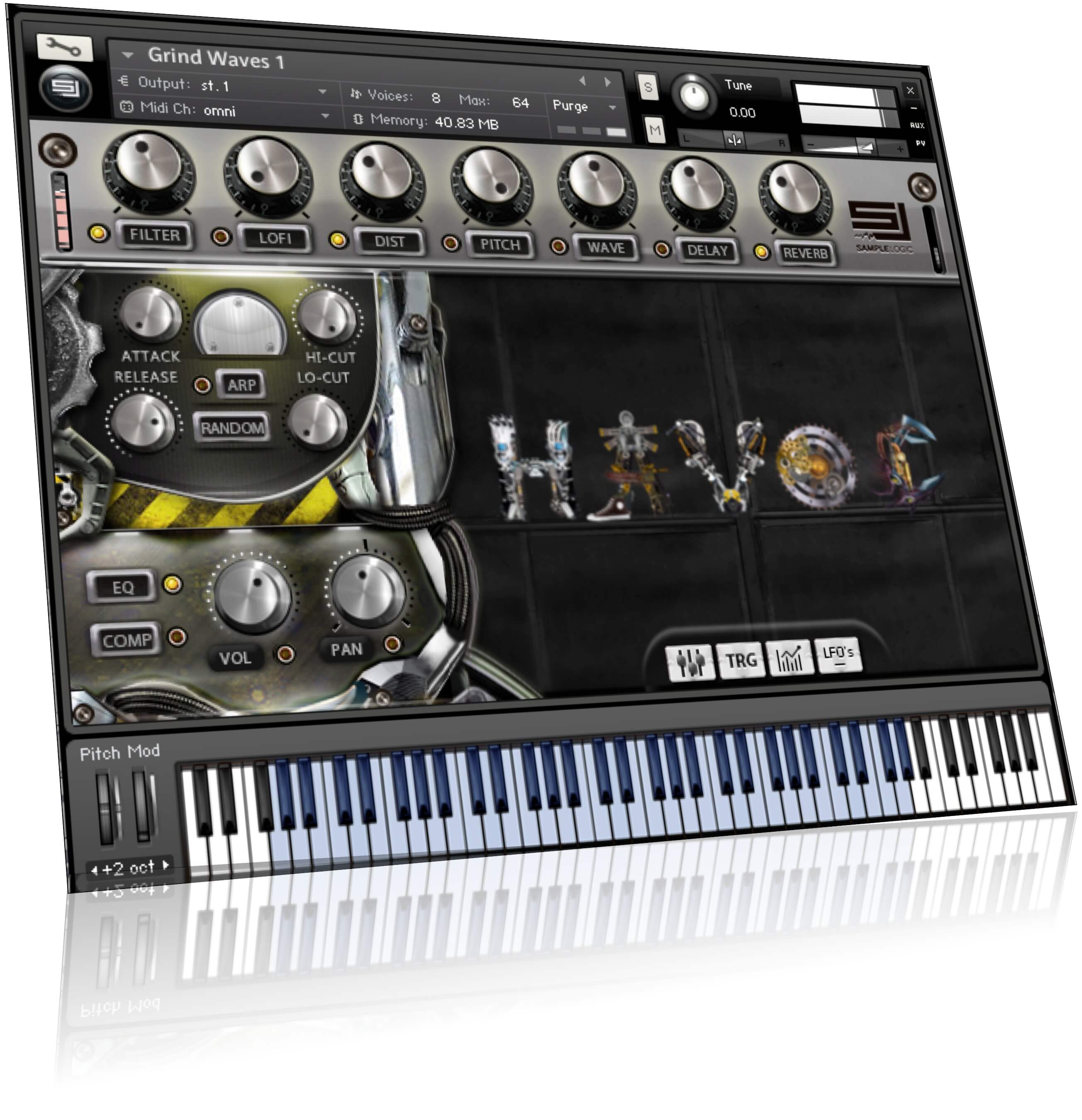 WHAT'S INCLUDED
INSTRUMENT CATEGORIES
Arpeggiated (50)
Bonus (54)
Hit Ensembles (45)
Impacts (200)
Loops (325)
Transitions (110)
MULTI CATEGORIES
Construction Beds (18)
Instrument Stacks (16)
One Note Glory (45)
HAVOCS' progressive user interface has been designed with the composer and sound designer in mind, providing effortless control for complete real-time customization. HAVOC is centered on user experience by providing the freedom to infinitely transform samples into evolving instruments with endless possibilities. 
The interface includes:
"Multi-core Effect Sequencers" for real-time effect automation
"Triggers" – 48 unique effect chains
"Arpeggigater" – sequencer based gate effect
"LFO" section to make things wobble
"Wave" – additive/subtractive synthesis engine
"Pitch" sequencer for quick and easy pattern based transpositions on the fly
"Multi Script Macros" (knobs & buttons) for real-time sequencing of instrument parameter controls
System Requirements & Compatibility
Requires Kontakt 5.3 Player (free from Native Instruments)
Mac OS X 10.7 or 10.8 (latest update), Intel Core Duo, 2 GB RAM (4GB recommended)
Windows 7 or 8 (latest Service Pack, 32/64 Bit), Intel Core Duo or AMD Athlon 64 X2, 2 GB RAM (4GB recommended)
2.4 GB free disk space for HAVOC sample content
1 GB free disk space for Kontakt 5 Player
Kontkat is continuously being updated. For the latest system compatibilities visit the Native Instruments website.
Technical Specifications
Over 850 Instruments and Multis delivered at 44.1k/24-bit.
Just over 5GB of sample content resulting in a 2.4 GB sample library using Kontakt's lossless sample storage compression
Native 64-bit support
HAVOC is an incredibly powerful tool, and would make for a strong addition to anyones library. The interface is super clean and user friendly, and the sounds are top notch!