Trailer Xpressions
Overview

TRAILER XPRESSIONS delivers a new approach to cinematic scoring and sound design. Developed for the industry-standard Native Instruments Kontakt sampler, TRAILER XPRESSIONS contains over 1,000 sampled sounds, each of which has been meticulously programmed into 26 instruments and organized within ready-made construction kits making it easy to find that perfect sound for your next trailer or cinematic music track. From suspenseful atmospheres, drones, risers, stingers, and scrapes, to gut wrenching wooshes, brams, impacts, and reverses, this toolkit is geared for your next cinematic production. Cinematic made easy!
AT A GLANCE
Contains 26 Kontakt cinematic construction kit Instruments
Over 1,000 audio files recorded in .wav format at 44.1kHz/24 bit
4.2 GB sample library
MIDI controllable user interface to morph, tweak, and favorite sounds
Lifetime user license to use the sounds on any production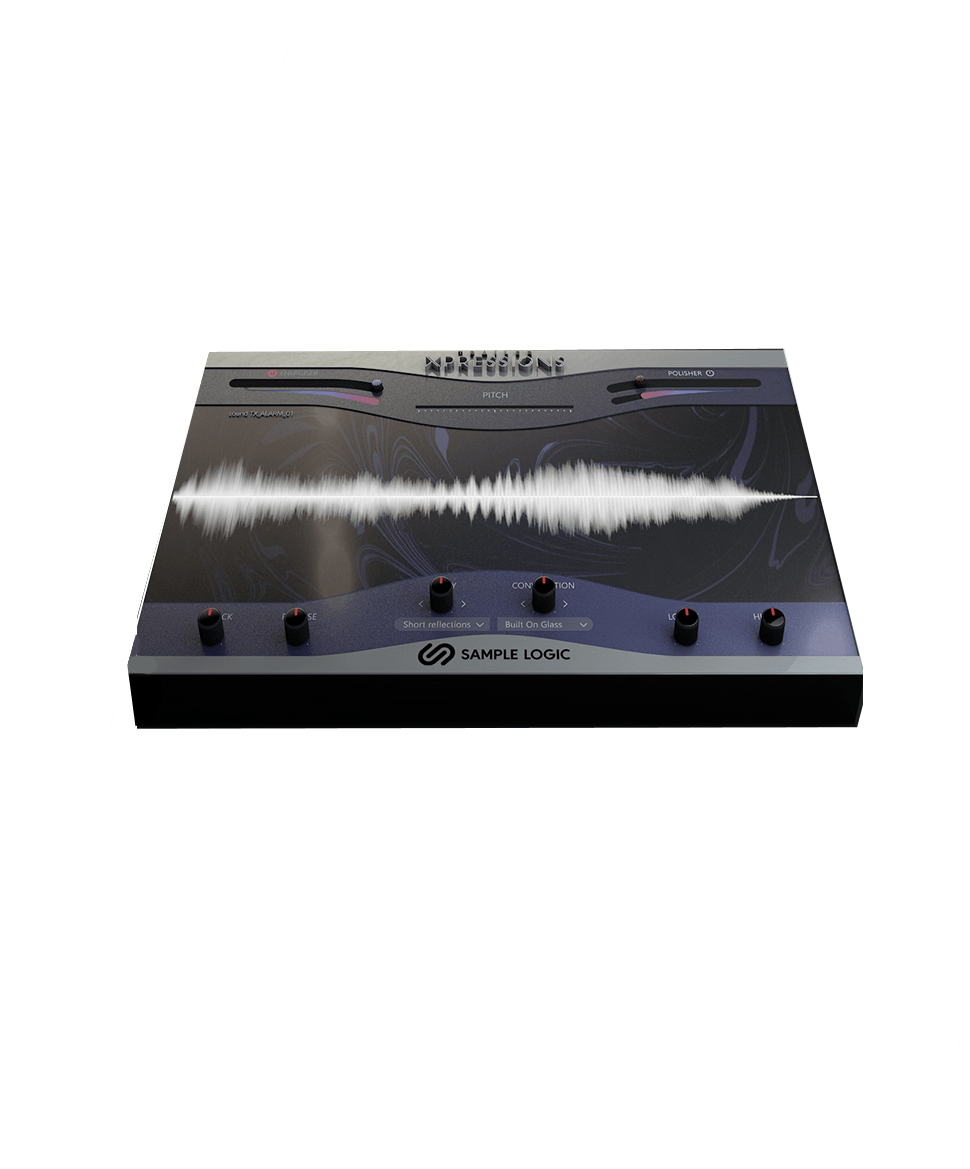 TRAILER XPRESSIONS is one of the best film composing tool kits I've used … The interface is clean and the sounds are crisp and punchy as we've come to expect from Sample Logic. A fantastic tool for any composer.
Intense, aggressive, in your face and epic, all at the same time, all at my fingertips! Wow this blew me away right off the bat. Can't wait to use this!
TRAILER XPRESSIONS just became my go-to instant mood creator. If I need a dark pulse, it's there. If I need a processed metallic hit, it's there. If I need an airy evolving pad, that's there too. I'm really looking forward to experimenting more with this one.
A TASTY GRAB BAG OF TRAILER GOODNESS, ALL WRAPPED UP IN A WELCOMELY SIMPLY INTERFACE.