AT A GLANCE
592 Instruments & Presets
7 GB Sample Content
Made entirely from multi-sampled traditional world instruments
Quad-core audio engine with Step & FX Animators, LFOs and XY Core Mixer
Dynamic tag-based preset browser
Randomize presets, sounds and parameters for instant and infinite inspiration
Drag & Drop MIDI patterns to a DAW
Hot-swappable effects chain technology
What is WORLD AI?
WORLD CLASS
Introducing WORLD AI – Animated Intelligence: A sublime fusion of world instruments and vocals captured from around the entire globe. This cultural collection is fueled by creative animation and dynamic motion, conjuring imaginative and exquisite instruments. WORLD AI blurs the line between traditional instruments and modern sound design to deliver a unique palette of lively organic world sounds, each one morphed with motion and a touch of synthesis. This visionary approach combines a cutting edge multi-core performance engine with authentic indigenous performances to deliver a 7 GB virtual instrument for the Kontakt engine. These 592 intelligently designed multi-sampled instruments and presets are your starting points for a globe-trotting adventure. Each one utilizes an extremely versatile engine for unlimited creativity, combining real-world organic performances with intelligent rhythmic motifs.
Crafting The Sound
A GLOBAL ODYSSEY
With the sounds of the whole world at our disposal, we sought out rare and authentic instruments and vocals to feature as the raw sounds of this collection. Our focus is on boutique instruments, with authentic performances and all of the human elements that bring nuance and character to these samples. Our catalog of inspiring instruments includes signature sounds rarely heard together: extraordinary vocals, historical lutes, lush chordophones, plucked strings, delicate reeds and overblown winds. But that's just the beginning, as we wanted to merge the worlds of the organic and electronic to create unique hybrid tones and textures: A host of wavetables and synth sounds have been deftly woven into the fabric of the presets to transport these instruments to another world entirely. There are no boundaries to creativity with these endless combinations of timbres at your fingertips, balancing the traditional and the unconventional, sure to stun your listeners.
The User Interface
REDEFINING CREATIVITY
Every preset has been (or can be) infused with a staggering array of performance animation. The engine is powered by complex motion effects to enhance the performance capabilities of every single instrument. These dynamic features provide highly flexible tempo-synced FX automation, LFOs and sequenced arpeggiators to continuously drive motion and enrapture your audience. With all of this power comes natural control with an intuitive UI design. The WORLD AI interface has been designed for a straightforward experience, with logical preset construction and navigation: Simple, elegant and critical to a fast workflow. Those who want to dig into customization can easily experiment with the limitless options, instantly introducing intricate motion to world performances. A little animation goes a long way, so use the step animator to quickly mix things up. This is an arpeggiator without limits for adding rhythmic flow to your sounds. Intelligent communication between the arpeggiators and the sampled velocity layers results in realistic performances with dynamic humanization.
A WORLD OF WONDER
Sample Logic has reimagined how global music is made and the world will never be the same again. At every click of a button there is an inspiring sampled instrument customized to amaze. With the powerful quad-core audio engine at the heart, WORLD AI is full of life. The inspiring programming does all of the heavy lifting for you, providing a palette of instant orchestrations right at your fingertips. With the hundreds of majestic presets as a foundation, pare back or up scale each one to suit your needs. Finding the perfect sound quickly is vital, so use the tag-based browsing system for easy exploration. Each source, core, and multi-core preset is tagged with useful genres and themes, and can be favorited to save for future recall. The browser is a one stop solution for choosing presets and playback manipulations. Access sources, cores and multi-core instrument presets and audition / activate step animators whilst browsing or performing. Load individual core presets and blend your own complete 4-core instruments, or just load an expertly crafted prebuilt multi-core preset. Keep it simple, or design wildly complex sequences… the world is your playground!
RANDOM INTELLIGENCE
In a hurry? Need something special? WORLD AI comes complete with Sample Logic's exhaustive randomizer. This clever piece of kit automagically generates unheard sonic combinations every time. Choose from a rich vocabulary of settings to intelligently combine a variety of user defined parameters and sounds. Over a dozen randomization filters serve up trillions of parameter combos and produce deep and dynamic transformations. Randomization is a great starting point for creating your own custom instruments, and this intelligent technology will generate genuinely musical results on the spot… every time!
Instruments Recorded
WORLD AI includes 592 multi-sampled instruments and presets, including a 7 GB sample library (over 19,790 audio samples) using Kontakt's lossless sample storage compression. All samples are delivered at 44.1kHz/24-bit.
INSTRUMENTS RECORDED
| | | | | |
| --- | --- | --- | --- | --- |
| Cavaquinho | Celtic Harp | Charango | Chiboni | Chonguri |
| Dizi | Dobro | Duduk | Hulusi | Kamancha |
| Kora | Mandolin | Native Flute | Panduri | Pedal Steel |
| Pku | Qanun | Salamuri | Santoor | Shamisen |
| Tar | Whistles | Zurna | African Vocals | Celtic Vocals |
| Georgian Vocals | Persian Vocals | Wave Tables |   |   |
Technical Specifications
SYSTEM REQUIREMENTS
Full paid version of Kontakt, version 5.8.1 or higher. Will not work in the free Kontakt Player!
Mac OS X 10.11, i5, 4 GB RAM (6 GB recommended)
Windows 7, 8, 10, Intel Core i5 or equivalent CPU, 4 GB RAM (6 GB recommended)
7 GB free disk space for WORLD AI sample content
COMPATIBILITY (Mac 64-bit only; Windows 32/64-bit)
Stand-alone • VST • Audio Units • AAX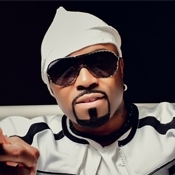 "The world AI is absolutely fire!! I love the sounds the direction and it makes incorporating and layering pads sound amazing!!! This is now in my repertoire of Kontakt expansions! Thank you Sample Logic for creating this phenomenon!!! Go get yours, i'm talking to the producers that's not afraid to take your music to another Level!!!! "
Teddy Riley
(Award-winning Singer, Songwriter, and Record Producer)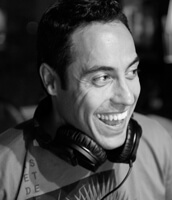 "World AI is a lot of fun to explore and discover unique twists on various world instruments."
– Tom Salta
(Killer Instinct, HALO: Combat Evolved, Ghost Recon Advanced Warfare)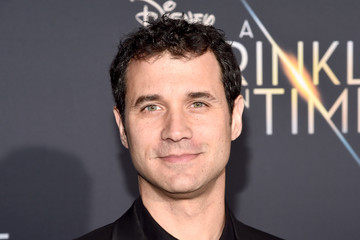 "World AI is a powerful step sequencer on the surface with a lot of creative potential under the hood. Built on a foundation of colorful samples, this instrument is a great tool for sculpting unique rhythmic layers in a composition."
Ramin Djawadi
(Game of Thrones, Westworld, Gear 5, Person of Interest, Tom Clancy's Jack Ryan)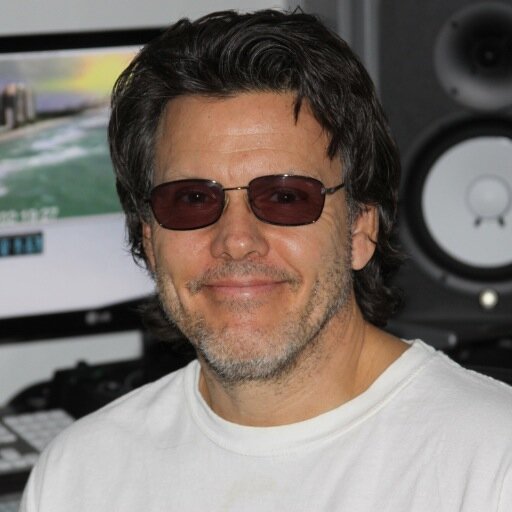 "This is a great idea generator. Mix it up with your real world instruments and create a cool hybrid track. Love it!"
Gary Rottger
(Songwriter, Keyboardist, Arranger, Producer)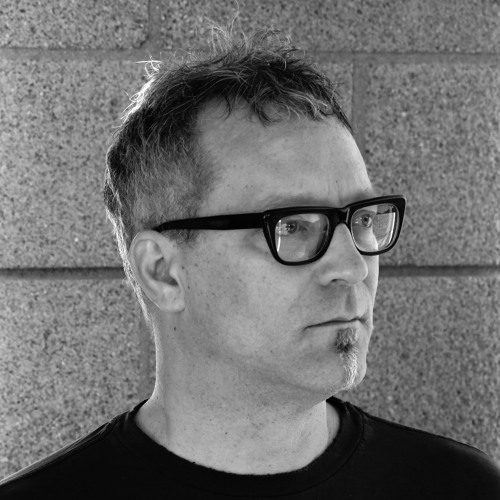 "I'm always searching for new sounds that feel acoustic but can be manipulated like a synth, and WORLD AI delivers for sure. It's got a massive array of acoustic and world sound sources under the hood, and it's great for designing sounds that blend easily with both electronic and organic soundscapes. Playable and organic, but with a whiff of the otherworldly when you want it, WORLD AI is another winner from Sample Logic. Nicely done!"
Charlie Clouser
(SAW, Wayward Pines, Numb3rs, Resident Evil: Extinction)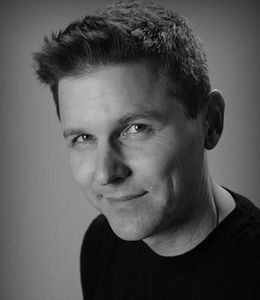 "WORLD AI is not your typical sounding ethnic library.  It uses the familiar Sample Logic Engine found in many of their other libraries and brings hybrid world organic movement.  If you are looking for organic hybrid arps and pulses with a world pallet then this library is definitely worth taking a closer look."
Danny Lux
(My name is Earl, Grey's Anatomy, Dawson's Creek, Sabrina, the teenage witch)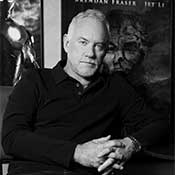 "A great library that beautifully blends organic, world colors with modern ones! There are some great pulses and kinetic patches in there I can definitely see as part of my palette. Great job guys!"
John Debney
(The Jungle Book, The Greatest Showman, The Orville, Madden NFL 19, Ironman 2)