AT A GLANCE
380 Instruments & Presets
7 GB Sample content (using lossless compression)
Made entirely from multi-sampled traditional world instruments (19,764 audio samples)
Dynamic meta-tag browsing system
Hot-swappable effects chain technology
Randomization refined for instant and creative inspiration
Streamlined User Interface for stress free music production
What is WORLD FURY
WORLD CLASS
Introducing WORLD FURY: Your passport to an inspiring palette of world instruments and vocals captured from around the globe. This adventurous collection is derived and fueled by the creative animated instruments of WORLD AI, conjuring imaginative and exquisite presets from a fusion of global timbres and effects processing. We've peeled away the sequenced layers of WORLD AI to discover treasured cultural sounds beneath the motion. Building off this authentic indigenous content rises a new world of virtual instruments for the Kontakt engine. WORLD FURY blurs the line between traditional instruments and modern sound design to deliver transformative world sounds, all organically modulated. Each sound is morphed with creative effects and a touch of synthesis. These 380 intelligently designed multi-sampled instruments and presets are your starting points for a globe-trotting adventure. Each one utilizes WORLD FURY's efficient and easy to use engine, geared up to tweak and transform familiar sounds into unheard textural moments. Now you can combine real-world organic performances with your personal creative touch.
Crafting The Sound
A GLOBAL ODYSSEY
In our quest to capture the essence of authentic cultures and peoples, we scoured the globe for rare and unusual instruments and vocals to build the soul of this extraordinary collection. Our exhaustive mission led us to boutique instruments, where we meticulously recorded performances bursting with authentic humanity, bringing nuance and character to every sample. Our eclectic lineup of inspiring instruments includes signature sounds rarely heard together; mesmerizing vocals, ancient lutes, lush chordophones, nimble plucked strings, delicate reeds, and ethereal overblown winds. But that's just the start, as we wanted to blur the lines between the organic and electronic worlds, birthing one-of-a-kind hybrid tones and textures. A tapestry of wavetables and synth sounds are woven throughout every preset, catapulting these instruments into a whole new sonic dimension. WORLD FURY's limitless array of timbral possibilities seamlessly blends the traditional with the avant-garde, leaving your listeners in awe. The boundaries of creativity are as expansive and unique as your imagination.
TAG CATEGORIES
| | | | | |
| --- | --- | --- | --- | --- |
| Acoustic –  Organic | Detuned | Heavy | Piano | Strings |
| Ambient | Dissonant | Hybrid – Industrial | Plastic – Nylon | Sustained – Long |
| Bass | Distorted – Edgy | Lead | Plucked | Sweeping |
| Bell-like | Dry | Lite | Pulsing | Synth |
| Bowed | Echoing | Melodic | Punchy | Traditional |
| Brass | Electronic – Effectual | Metallic | Reversed | Vocal |
| Bright | Ensemble | Muted | Short – Staccato | Wet – Reverberant |
| Chordal – Harmony | Evolving | Pads | Slow Attack | Wild – Stutter |
| Clean | Fast Motion | Panoramic | Slow Motion | Woodwinds |
| Deep – Low End | FX Technique | Percussive | Solo | |
The user interface
FORM & FUNCTION
Experience a harmonious blend of performance and efficiency that unleashes unmatched emotive power. WORLD FURY redefines the composition process, making every step of your creativity smooth and simple. The user-friendly interface is designed for clear functionality, yet it's packed with robust tools to help you shape sounds that will instantly match your vision. With the intuitive user interface, the connection between these instruments and your workflow is seamless, ensuring a direct and efficient creative experience. You'll never lose your way hunting for hidden buttons. Tailored sound shaping effects and parameters within the main window provide total control for broad-stroke composition while smart pop-up menus allow for deep sound sculpting effects, LFOs and effect animators. Say hello to music production without the hassle of excessive clicking.
THE RIGHT TOOLS
Time is money and deadlines have never been tighter, thus Sample Logic has gone to great lengths to save you time and frustration with WORLD FURY. Finding the perfect sound quickly and easily is vital, so efficiency defines every step of the interface. Locating sounds and presets is a breeze using the multi-tag browser system. Each instrument preset is categorized with descriptive genre-driven tags. From there, favorite presets to save for future use – even when you close and reopen the instrument. The browser is a one-stop solution for choosing, customizing and performing dynamic instrument presets.
RANDOM ROAMING
In a hurry? Sample Logic has equipped WORLD FURY with streamlined randomization, allowing you to rapidly generate a multitude of new presets. Simply set your parameters and click the random button to unleash inspiration. The interface's intelligent randomization technology will generate creative results on the spot, every time.
Technical specifications
WORLD FURY includes 380 multi-sampled instruments and presets, including a 7 GB sample library (19,764 audio samples) using Kontakt's lossless sample storage compression. All samples are delivered at 44.1kHz/24-bit.
SYSTEM REQUIREMENTS
Full paid version of Kontakt, version 6.7.1 or higher. Will not work in the free Kontakt Player!
Mac OS 10.14, or higher, i5, 4 GB RAM (6 GB recommended)
Windows 10, or higher, Intel Core i5 or equivalent CPU, 4 GB RAM (6 GB recommended)
7 GB free disk space for WORLD FURY sample content
COMPATIBILITY (64-bit only)
Stand-alone
VST
(AU) Audio Units
AAX
For the latest system compatibilities, visit the Native Instruments Kontakt website. https://www.native-instruments.com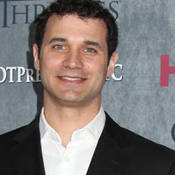 World Fury is built on an expansive collection of samples that makes it easy to infuse colors from across the globe into any track. It's very playable and has a range of plucks, pads, winds, and voices that comprise this versatile instrument.
Ramin Djawadi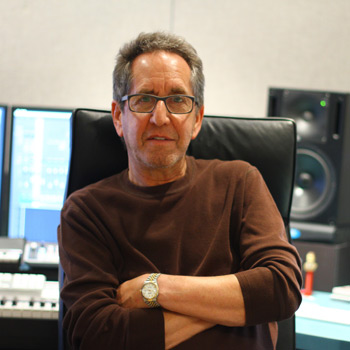 The new World Fury will take quite some time to go through all the great features and colors it offers. The cool choices seem endless…
Bruce Miller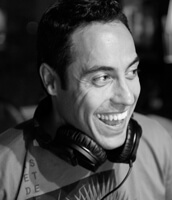 Instantly accessible instruments and textures with a modern twist. Into my quick load, it goes
Tom Salta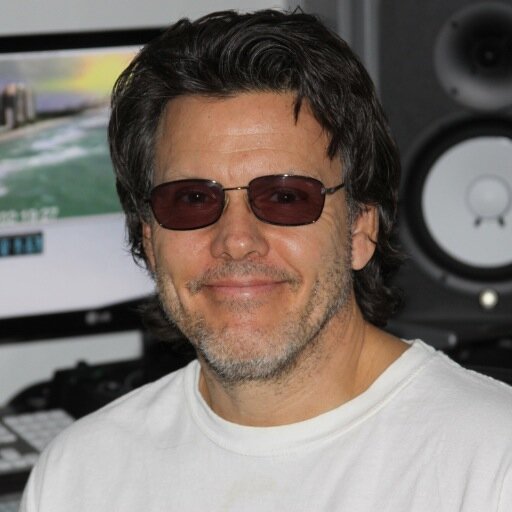 This library is a fantastic tool for creating and enhancing your "World Music" compositions. From low plucked instruments to ancient sounding woodwinds this library has a multitude of presets. Nice job Sample Logic!
Gary Rottger